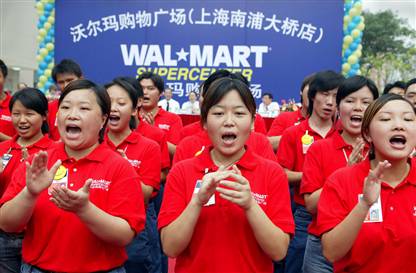 It has been reported that Wal-Mart, the world's largest retailer, has invested in China's top e-commerce venture in an attempt to reach more Chinese buyers.
According to a report, Chinese online business-to-consumer company, 360buy Jingdong Mall has secured $500 million in funding from six strategic partners, which includes Wal-Mart.
Wal-Mart's investment amount has not been disclosed, but the company has long been interested in tapping into the Chinese middle-class.
According to a press statement by 360buy, the funds will be used to build logistics centers in China.
China is known for is fragmented and competitive e-commerce market. Here 360buy is in constant stiff competition with services such as Taobao and E-Commerce China Dangdang Inc.