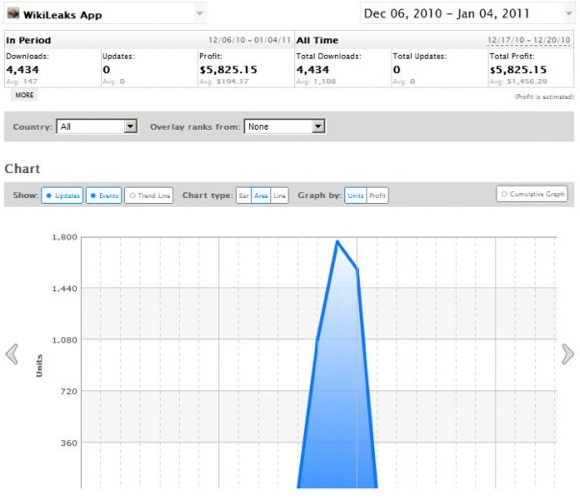 Igor Barinov, creator of the WikiLeaks App that was removed from the Apple App Store has revealed a total breakdown of his application by the time it got removed from the App Store by Apple. According to statistics the application was downloaded 4445 times and generated a wealthy $5,840.14 in profit.
Barinov stated that he will be donating $1 for every app sold in the app store, a total of $4443 to WikiLeaks. He said his motive for his decision is the fact that Wikileaks defends what he cares about.
According to Barinov he still has to wait until January for Apple to transfer the money to his account. He added that it is most likely that he will end up paying the money out of his own pocket initially.
Rumors are doing the rounds that Barinov may end up setting up shop in the Android Market, which currently features a number of wikiLeaks apps, but he did not comment on this.