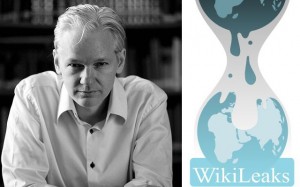 Owner and founder of controversial Wikileaks, Julian Assange, said in an interview that he had signed deals for his autobiography worth more than $1.5 million.
In the interview with Britain's Sunday Times newspaper, Assange says the money would be used to defend himself against the allegations of sexual assault made by two women in Sweden.
Assange stated that he did not want write the book, but he was forced to as he already spent more than 200,000 pounds in legal costs and trying to keep Wikileaks afloat.
Assange is currently on bail in Britain fighting a bid by Sweden to extradite him over sexual assault claims. He also started facing problems financing Wikileaks.
It has been reported that credit card companies, Visa and Mastercard, as well as Paypal and the Bank of America have blocked all donations to Wikileaks.
The US Government also expressed their concerns about Wikileaks slowly releasing a cache of 250,000 secret US State Department cables. The US is currently exploring avenues in an attempt to indict Assangle over the leak.
A London court will be hearing the Swedish extradition request on the 7th of February 2011.
Assange will, in the meantime, reside with a friend in eastern England. He is subjected to strict bail conditions, which include reporting to a police station on a daily basis and wearing an electronic tag.