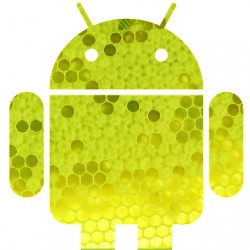 It's only been like what, 6 months since Android 2.2 was released, bringing along a much more refined interface, stable core, better marketplace and apps, and support for Flash and now we get not only the 2.3 Gingerbread version, but also the all-new 3.0 Honeycomb, which was specifically designed for tablets, with a lot of new features that everyone is looking forward to seeing on their devices.
Google has already demonstrated a few of them on the Motorola Xoom (itself a wonderful tablet, the first to feature a dual core processor and a powerful GeForce graphics adapter) a few weeks ago, but now we've gotten even more confirmed features and improvements, and Android 3.0 is starting to look better and better every day.
So what will change and what will be improved?
First of all, the most important and talked about feature is the new user interface and API for tablets and other high resolution devices. In the first case, Android follows in the iPad's steps and introduces a different UI for tablets and smartphones, with the app developers getting another set of API tools to build them separately.
However, the changes are much more dramatic, with the whole interface being seemingly built from scratch and looking much better. We hope that the same thing happened to the smartphone interface, but until we see a confirmation, we'll have to marvel at the demos of the tablet one.
Unlike the iPhone and iPad, which have the same old big icons on the main screen, Android 3.0 doesn't waste space and uses it to show various information, like your last tweets, Facebook messages, emails, calls, etc. in real time, just like Windows Phone 7 panels or the dock of the LauncherPro app for Android.
This is great news and makes everything easier and more productive for the users. The interface is also more refined, with everything working smooth and fitting into place like never before.
Android 3.0 finally gets rid of the external navigation buttons, instead opting to go for virtual ones, which can be easily hidden. A great decision, in my opinion, seeing as this makes it easier to use the device and you can pick it up however you want and get working right away. The borders are also equally thin, making Android tablets and smartphones look better than ever (plus no more accidental hitting the external buttons when you try to reach the notification bar, for example).
The notification system itself is also sleeker and more elegant, with 3D effects and other improvements that make it easier to work with your device. The home screen features beautiful 3D effects and improved widgets, as well, as you can see from the demo video.
Android 3.0 Honeycomb also brings improvements in the default apps, such as a vector based street navigation in Google Maps (which saves a ton of bandwidth and loads much faster), auto filling of forms, improved copy and paste and tabbed browsing in the default browser (though Dolphin and other browsers could do this and other things, like Flash in the browser window, for a long time now).
All of this sure sounds interesting and we can barely wait for this Android to ship. But it's going to be a while before it happens, seeing as eve 2.3 has barely been released on the Nexus S and other smartphones. Until then, all we can do is pray and hope that Honeycomb will be everything Google makes it up to be :-).