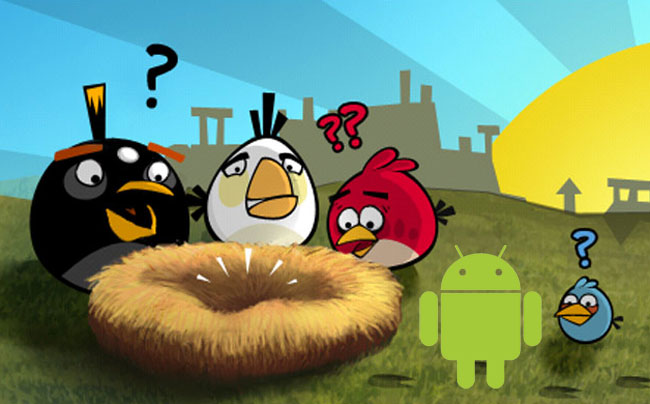 What was originally the most addictive game for iPhone and iPad scored two million downloads in its first two days on Android. The premise is that you sling¬shot birds at a group of nasty pigs who've stolen their eggs and are hiding out.
It sounds simple, but under the sur¬face is a physics engine that really keeps things interesting. At first you only have a plain red bird, but as the game goes on you get blue birds that divide into three, yellow birds with speed boosters, white birds that drop eggs like bombs, black birds that are ticking bombs themselves, and more. On each level you get a fixed queue of birds to achieve your aim. It gets pretty challenging pretty quickly.
Pigs also come in a few types: tiny ones, huge ones, ones wearing helmets so they're harder to squash, and so forth. As you progress through the levels (and there are over 150 to complete), the structures protecting them get more complex, and materials such as wood, ice and concrete require different birds, so strategy becomes as important as your aim.
The animation is smooth, even with the (amusing) sound on, and pinching to zoom in and out looks cool. The game did hang on us occasionally, but your pro¬gress is always saved, so it's not a big deal.
The free app is supported by ads, which can be intrusive; a paid option is planned to let users remove these.