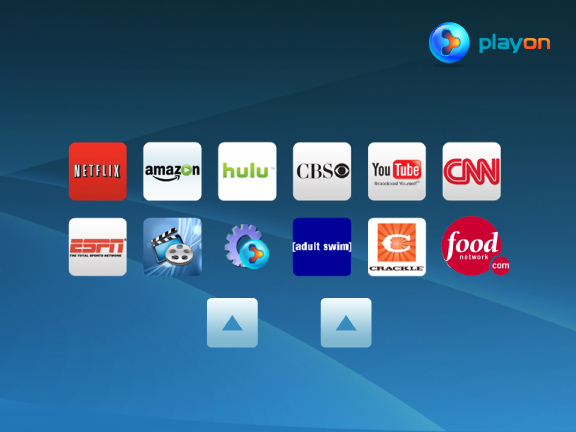 On February 17, 2011, MediaMall Technologies announced a new mobile app for Android 2.2. and higher called PlayOn. The app enables those with at least an Android 3.3 to access streaming video content from some of the nation's top providers.
Some of the content providers include Hulu, ABC, NBC, Fox, Amazon VOD, Neftlix IQ, TBS, CBS, PBS, the Oprah Winfrey Network (OWN), CNN, Comedy Central, Cartoon Network, ESPN3, NFL Rewind, MLB, MTV, VH1, Syfy, Spike and more. Those who currently have PlayOn Premium may download the PlayOn Mobile app for free. New users can try the app for free for 14 days and then may purchase the app for $39.99 for the first year and $19.99 each year following.
MediaMall Technologies CEO Jeff Lawrence released a statement regarding the new app, "We're pleased to add Android to our ever-growing list of compatible devices for streaming online video content." He continued, "Our goal is to make it easy for everyone to affordably access online video content using the screen of their choice.
With support for Xbox 360, PlayStation3, Wii, Google TV, Roku, iOS, and now Android, among a multitude of other DLNA-compliant devices, PlayOn offers the most affordable one-stop solution for accessing online video content on your living room TV and mobile device."
The PlayOn mobile app uses Adobe Flash therefore users must have Android 2.2 to access the videos. The videos stream over Wi-Fi or 3G networks. Those with PlayOn Premium can activate the app simply and easily after downloading from the Android Marketplace.