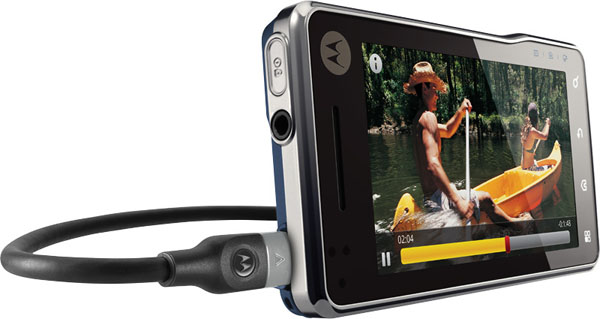 This handy media-sharing app first came to our attention when we found it preinstalled on a Motorola Droid handset (the phone known in the UK as the Milestone). Digital Living Network Alliance is a clunky acronym that's worth keeping a lookout for when choosing consumer electronics to share media across your home network. Adherence to the standard promises interoperability between devices, so you can mix and match, say, Sony, Philips and Toshiba laptops, flat-screen TVs and media hubs, for example.
INS AND OUTS
The DLNA app for Android allows you to control how you share the kind of content you might want to enjoy on such devices. You can share photos, music and video (singly or all three) both to and from your Android handset, allowing you to stream albums to a set of wireless speakers, for example, or watch TV shows from a network media server on your Android tablet.
A helpful warning when you fire up the DLNA software checks whether you want to leave the Wi-Fi radio function switched on (and risk getting a flat battery in your phone as the constant Wi-Fi streaming leaches power) or turn it off for the moment.
The simplicity of setup is one of the strengths of the DLNA app. Four tiles allow you to copy media to and from the server and the phone and to toggle the sharing function on and off. Clicking on an option brings up a screen offering a choice of available media servers. If you've bought music on your Android device, you can stream this to a suitably connected speaker.
Clicking the Play button lets you either access media server content or play items stored on the Android device, using the DLNA app like a regular media player. However, our biggest gripe was that we found the software slow at accessing content, even when it was stored locally.