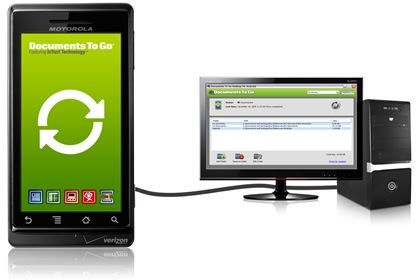 price $29.99
Dataviz Documents To Go has a long pedigree. It's been seen on smartphones from Palm and Black¬Berry for years in lieu of a native document viewer, and is fast becoming the productivity app of choice on Android too. If the one selling point of boring old Windows Mobile phones was their support for Word and Excel, Dataviz bridges that gap. The free version lets you view word processor files, spreadsheets, presentations and PDFs and use the onscreen keyboard or a tab/toggle approach to be used to navigate and update entries.
The full $29.99 edition offers equivalent docu¬ment types (Word To Go, Sheet To Go, Slideshow To Go and PDF To Go) that can import, edit and save versions of your files locally and even recal¬culate formulae. Formatting is preserved and there's support for documents on SD Card.
A menu of recently opened files helps find the one you want. If you need to edit documents, this is a powerful solution – but the full app is expensive, and for many users a simple e-book or PDF viewer may perform many of the essential functions offered here.
image by androidlifes