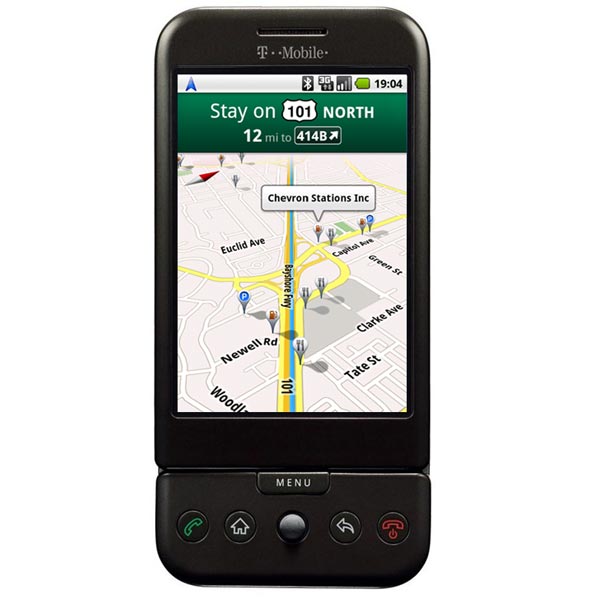 Google Maps Navigation brings satnav functionality to any Android device. It builds on Google Maps, which comes as part of the operating system, providing visual and audio turn-by-turn directions from your current location (set via GPS).
Once you've chosen between driv¬ing and walking, you just enter your destination – a street name, postcode, or even a type of place, such as a restaurant or post office. You can also speak your destination, which in our case was cor¬rectly interpreted about half the time.
You'll need to wait for your handset's GPS to fix your location, which can take a few seconds to over a minute. Then a blue icon is displayed on the map where you are, with a blue line showing the route. You can also view step-by-step instruc¬tions as a list. Meanwhile, a female voice offers an audio version, satnav-style.
DO IT YOUR WAY
We loved the fact that there's plenty of customisation, including switching between 3D satellite maps, Street View and standard Google maps. You can opt to highlight banks, ATMs and restaurants in case you need to make a quick pitstop.
One limitation is that, unlike many satnavs, Google Maps Navigation gives you a fixed estimated journey time regardless of time of day and traffic. So it reckoned we'd be able to get from our London office to the Kent border in minutes – a time feasible only in the early hours of the morning. The only indication of congestion comes from Google's Traffic View, which colours roads green, yellow or red based on how busy they are.
Since the app uses the internet con¬nection to get the latest data, you'll never need to manually update or buy new maps. And unlike other free offerings, it's not ad-supported. Overall, a convincing alternative to shelling out for a satnav.