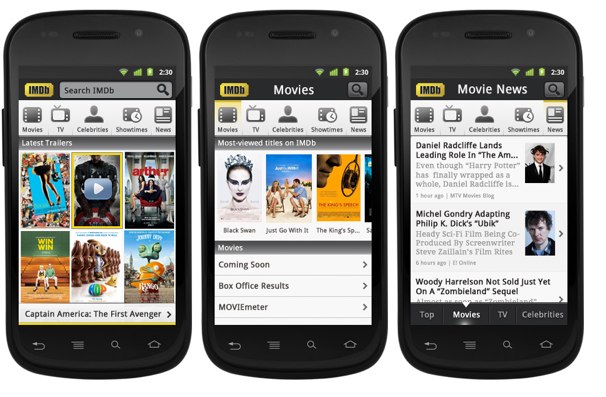 The Internet Movie Database has rightly become the web destination for film buffs keen to hone their knowledge. It's also handy to settle arguments about who was who in which TV show. This in-depth guide to plotlines, characters, cast and crew also features trailers and a frequently updated Top 250 films. Its database of reviews tells you instantly whether what's at the cinema or on TV tonight is likely to appeal.
More than 1.5 million films and 3.5 mil¬lion actors, directors, cinematographers, producers and other key players are not only Listed but cross-referenced. And there are plenty of extras: a section devoted to the lowest-rated movies of all time provides an amusing warning of absolute stinkers.
Listings of where a particular film is currently screening are sadly limited to the US at the moment. Keeping things current, though, the app links to online reviews of new releases, while a tie-in with Amazon lets you order related DVDs.
Image Source: android4you