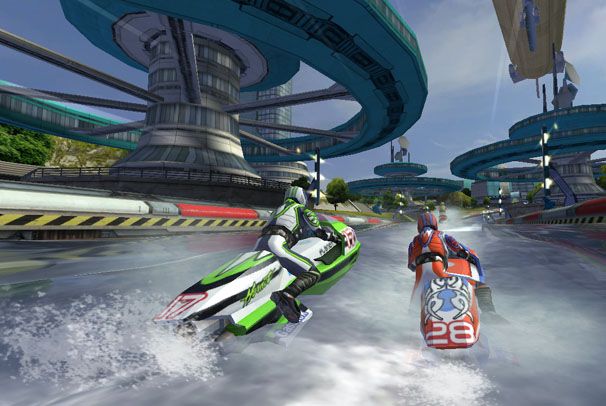 Android is growing larger every day, and it's already overtaken iOS as the most used OS in the world, but that is only on smartphones. The iPad has been around for almost a year now, and despite the many promises made by manufacturers, only now are we seeing the real release of the first Android tablet, Motorola Xoom, and the new Android 3.0 Honeycomb OS to power it. But of course, the existing apps won't work well on big tablet screens, so they need to be ported, and that will take some time. Meanwhile, here's a small collection of the apps that are already compatible with the new OS:
Movies (by Flixster). Many Android users are already very familiar with this app – it's one of the most popular apps on the market, after all, and it appeals to just about everyone in the world (who speaks English, at least 🙂 ). Flixster was quick to redesign the app for the new operating system, and that will undoubtedly increase the number of downloads once the Xoom and other new tablets start shipping. Users will be able to read movie reviews, watch trailers, find show times, manage their Netflix DVDs queue and buy cinema tickets right from the comfort of their big screen Android device.
Due Today. Due Today is one of the best task management apps for Android, using the popular Getting Things Done methodology to accomplish your tasks and projects. You can create tasks, edit them, set up reminders, assign them to lists, projects and other contexts, create daily schedules and To Do lists, and much more. The new Honeycomb version takes advantage of the bigger screen space and introduces a very useful sidebar that you can use to control everything and thanks to the increased resolution on tablet displays, you can create and view much longer titles, descriptions and notes without having to continuously scroll.
Google Maps (with Navigation). Google Maps was probably the first app to be released (in an alpha stage of development, though) and demonstrated for the Honeycomb UI using the Motorola Xoom tablet, and now this version is available for everyone who uses the new version of the OS. The new version does everything that Maps is supposed to do, only better: the maps load much faster thanks to the new vector images (instead of the usual compressed bitmaps, like before), you can view 3D models of cities (where available), use Google Latitude to find your friends and check into places and navigate anywhere using the new voice-guided navigations system, which can easily replace any dedicated navigator you might've had in your car, for example. All of this completely free – you need an active Internet connection, though.
LogMeIn Ignition. This service has long been known as the best solution for all of your remote access needs, and the new Android 3.0-compatible app continues the tradition of great stability and performance. With Ignition, you can easily access and control any computer that is connected to the Internet or a wireless network, whether it's your remote web server or local desktop computer, and control it just like you would if you were in front of its screen.
Great Battles Medieval. There are very few games for Android tablets, but Great Battles Medieval definitely caught everyone's attention at MWC 2011 with its superb graphics and very nice gameplay. The big touch screen of the Xoom was perfect for manipulating the game, issuing commands to the units on screen and viewing the battlefield. If this is an indication of the games to come in 2011 for Android tablets (and smartphones), then I'm definitely in.
There aren't many apps for Android Honeycomb at the moment, but that is bound to change in the following months, as Google just released the full API and development toolkit and developers started working on their apps for the new OS. With the release of the first Android tablets this summer (Xoom comes earlier, actually), there's no doubt that we'll be seeing the best and most popular apps being ported from previous Android versions, as well as the iPad.