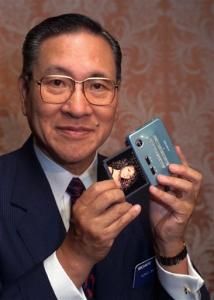 More sad news has come from Japan, when Sony announced the passing of Norio Ohga, former Sony chairman and multimedia pioneer. Ohga was known for his reign of Sony from 1982 to 1985 when he became known as the man responsible for turning Sony into a digital multimedia conglomerate. He was also known as the man who paved the way for Sony Pictures and also established the same Sony Computer Entertainment that would bring us the PlayStation.
According to a press release from Sony, Ohga passed away on Saturday the 23rd of April at the age of 81. The cause of death was multiple organ failure.
For all his achievements over the years he helmed Sony, Ohga received national recognition in 1988 when he was presented with the Japanese Medal of Honor with Blue Ribbon. In 2001 he was presented with the Grand Cordon of the Order of the Sacred Treasure. In France Ohga was also presented with the country's highest decoration, the Legion of Honor. He was also bestowed with decorations from Germany, Italy and Austria for his achievements.
It is a sad day when the world, and in particular the technology world, has to say good-bye to a tech-giant who revolutionized the technology which forms part of our daily lives today.