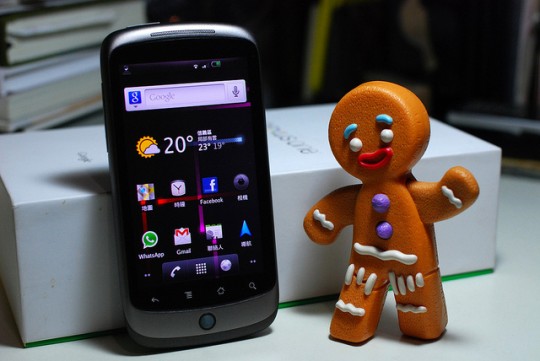 The HTC Developer Center where developers may download kernel sources and binaries for HTC Android phones just released Gingerbread 2.3 system image for Nexus One.
The Nexus One GRI40 system image is the latest Android Gingerbread 2.3 for the HTC Nexus One, the famous Google phone. Nexus One is still very popular smartphone and without doubt a developer favorite when it comes to try your skills and make some custom ROM's.
Being a Google's leading smartphone, Nexus One has been updated regularly and was the first phone supporting official Gingerbread update OTA (over-the-air).
The Gingerbread OS has various features, over its previous Froyo 2.2 updates. It has better battery life, more interesting and feature reach UI, stable and better apps management and new keyboard supporting multi-touch input.
The new system image for Nexus One available for download here HTC
photo AndroidCommunity