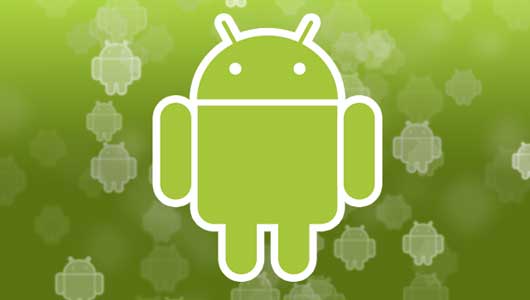 A lot of new apps are being released every single week for Android (and other mobile operating systems) by established and new developers, and it's getting pretty hard to keep track of them all. There are a lot of new apps that have gone by unnoticed, yet are pretty interesting and sometimes, very useful for many people. Here is a small collection of such apps:
AndTix Clock. One of my favorite apps this month, which is going to stay on my phone for quite a while, AndTix is a clock widget that displays time using various patterns of blocks and squares – basically every number in a typical digital clock (12:34) is represented by the same number of lit squares, so 12:34 would be 1 square in the first block, 2 squares in the second block, 3 squares in the third block and four squares in the fourth block. You count the squares and calculate the time – it's pretty challenging the first few times, but then it's as easy as reading an analog clock. Your friends, however, will still try to guess what the hell that widget is supposed to do :-).
CPU Master. This is a pretty good app for rooted phones that allows you to overclock your processor for more performance in apps. It supports most CPU's, including the new Tegra 2 (which is great), but the real treat of this app is in the nice widget that comes with it and displays the processor speed, battery level and lets you change the speed with one tap.
FileFinder. If you have a lot of files and documents on your phone (including your SD card), you might've got into a situation where you quickly need to find a specific file – File Finder does just that, and it's fast. You can search for files by name (including using patterns and wildcards) and a number of factors, so you don't have to scroll through dozens of files to get to the one you want every time you open the file explorer.
QuickInfo. QuickInfo is a very simple app that displays the Test Settings screen on an Android phone. This is usually done with #*#*4636*#*# or a similar combination, but now you can do it with one tap.
SMSScheduler. Another simple but useful app that lets you schedule SMS messages to be sent at a later time. Just type the message, select the recipient(s), enter the delivery time/date and you're good to go!
Note that the above apps are by far not all the apps that are virtually unknown. There are hundreds and thousands of other apps (that I know of; who knows how many unofficial ones there are), and even though many of them either copy other apps or are pretty useless for most people, there are definitely a lot of good ones among them, as well. If you get the chance, be sure to check out the apps above – maybe you'll like them!