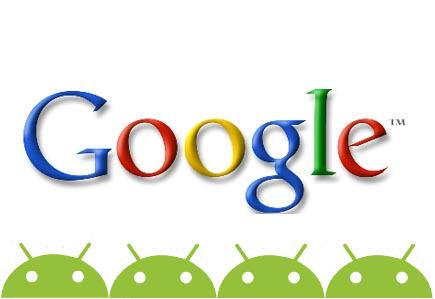 Google's Android Market is an ever expanding marketplace for Android phone applications. Here developers are constantly creating and adding new user-friendly tools for Android mobile devices, which are purchased and/or downloaded by millions of users from around the world.
The Growth of the Android Market
With hundreds of thousands of applications already listed in the Android Market, this service is growing at a rapid rate, with experts expecting that this service may exceed that of its competitor, the Apple App Store, within a couple of months from now.
While the Apple App Store took a couple of years before it got to where it is today, the Android Market took a couple of months. This is a clear indication of the growth rate of the service and the number of developers constantly looking at developing and adding new applications to the marketplace.
Developing New Applications
The average developer is constantly in competition with other developers in creating new, unique and quality applications. Being the first developer to launch a unique and quality application could mean a turning point in terms of income generated from app sales or future product development.
These developers would spend the majority of their working-day in developing and testing applications prior to publishing the software to the Android Market.
Paying attention to finances, setting goals and time management are virtually inexistent for these developers in this competitive market.
Google Intervened
Google has for long been known as a company taking the need of those contributing to its growth close to their hearts and have identified the need to intervene and assist application developers with providing a new system in to better manage their growth while contributing to the Android Market.
Google earlier announced the launch of its Financial Reports, which have been designed to assist developers in understanding their performance, meet their goals and manage their finances and online businesses.
Android application developers now have access merchant reporting where they can view monthly sales reports. The system also provides developers with detailed financial performance of their applications sold on the Android App store. The statistics are based on Google's Checkout financial data, which include device information, currency of the sale as well as currency conversion rates.

These statistics are useful for developers, especially outlining which type of applications, for which devices, are doing well in which countries. This will give the developer an idea on which type of apps he or she can focus and on which market. This will allow developers to generate more paying applications, which will generate more income.
A Better App Future
The new financial reporting system by Google for Android developers may in fact lead to better quality applications in future. Developers, as stated before, are in a position to identify the need of app users by viewing the statistics made available by Google.
By focusing more on specific applications, developers will have more time working on their own scheduled, setting deadlines and manage their time more effectively.
The new financial reporting system is now available to app developers directly from the developers console.