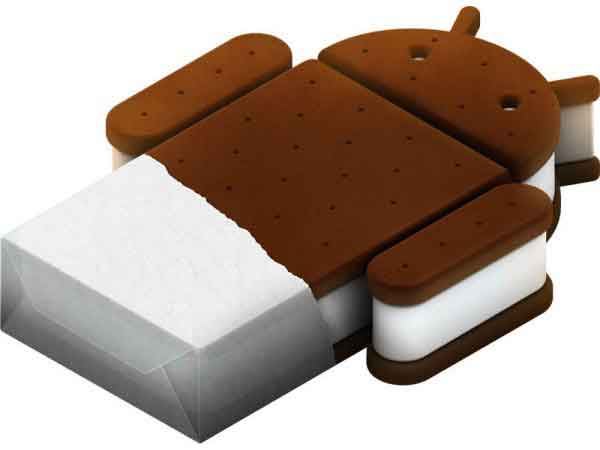 Ever since Google announced Android 3.0 Honeycomb a week after 2.3 was just released, a lot of developers and users started wondering whether version 3.0 will come to smartphones at all. There were a lot of reasons to believe it won't: Google was touting and demonstrating it as THE OS for tablets and never said when or if it will come to smaller devices, the interface is designed from the ground up and has little in common with previous versions of Android, the apps for 2.2 or earlier versions don't work, and more.
Now, we finally got confirmation that Android Honeycomb will indeed not be available for smartphones… and that's great news!
Why? Well, because the universal version of Android, which will work on all devices from small to big (just like Apple's iOS on the iPad, iPhone and iPod) will be the next release of the OS, dubbed Ice Cream Sandwich – better than all previous versions combined!
However, despite promising the best Android OS yet, Google hasn't actually revealed much about it. All we know is that it will have a few cool new features for the camera part of your smartphone, namely face tracking and focus shifting based on voice recognition, so supposedly you'll be able to tell your phone "I'm here!" and it will shift its "attention" to you (hey, this could go well with a toy like the Hasbro mini Android robot prototypes!).
It was also confirmed that Ice Cream Sandwich will be a universal OS for smartphones, tablets and media players of all sizes and different hardware power, and that developers will (finally) be able to design apps for any kind of device using one unified API, which would definitely make things easier for everyone.
That's, uh, about it- there was no information about the version number, release date, anything – it was more of a teaser trailer.
Among other things worth mentioning from Google I/O 2011 are the Samsung Galaxy Tab 10.1 demonstration (all who were invited got a free limited edition unit!), the launch of Music Beta, Project Tungsten, LightningScience and Android @ Home – all pretty interesting things, which aren't directly related to the upcoming Android OS.
Ice Cream Sandwich will be available after the 3.1 version rollout on devices running it, presumably sometime this fall – until then, we'll have to enjoy Android Honeycomb and Gingerbread on tablets and smartphones separately and patiently wait for various specs leaks and the big update.