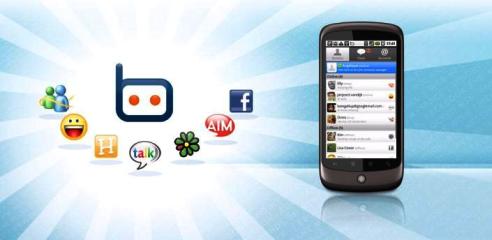 The Android OS for mobile devices currently has over 150,000 apps on the market, which is not as much as the iOS' mind boggling 300,000+, but definitely enough to satisfy anyone and everyone using a smartphone or tablet that runs this marvelous operating system.
You can use these apps to turn your phone into anything you want, from a mobile communication or entertainment platform to a portable musical instrument or a video camera that streams directly to the Internet. There are literally hundreds of possibilities and their number increases every day thanks to the third party software written by talented developers.
Of course, among this sea of apps there are many of them that a lot of people don't know about, and that is a shame, since they would definitely find them useful. With that in mind, here is my list of a few great Android apps that everyone should check out when they get the chance.
eBuddy Messenger. eBuddy is a great all-in-one messenger app that works with most chat and Instant Messaging services out there. The app has a clean interface, is very easy to use and light on resources and can be used to communicate with anyone using Yahoo Messenger, Live messenger, AIM, ICQ, GTalk, as well as the chat services from MySpace, Facebook, Hyves and other sites. The list of supported services is quite long and it's always growing, so if you have a lot of people inviting you to join any of these services just to talk to them, just use eBuddy!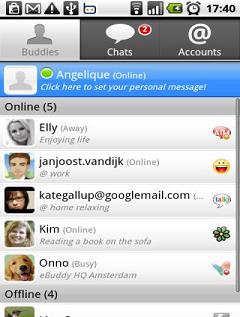 Audio Manager. If you're tired of changing the volume from different apps for different purposes (Media, Alert, Notification, Ring, etc.) in Android, you'll definitely find this app useful. It allows you to change all of those settings from one place – no more surfing through apps and trying the volume rocker to adjust your media or ringtone volume!

RingTone by Markpel Ringtones. There's a lot of ringtones and ringtone apps for Android – heck, you can use any mp3 song as a ringtone, but the aptly named RingTone for Android lets you find and download the most popular ones, which were uploaded and voted by other users of the app! This means that not only you can have the most popular ringtone set on your phone at all times, but you'll also have the best part of a song when the phone rings (as you may know, setting a song as a ringtone makes it start from the beginning, and most calls don't even last till the vocals start), at least most of the times.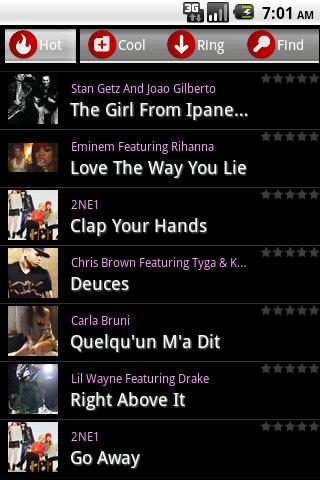 Backgrounds. If you're tired of the default Android background on the home screen and even more tired of downloading wallpapers and themes separately, you should definitely try out the Backgrounds app. It lets you choose from over 10,000 wallpapers to use on the home screen, from dozens of categories. With it, you'll never run out of fresh wallpapers!
Adobe Photoshop Express. Photoshop Express is somewhat of a curiosity: despite the name, it is not a very professional photo editing application, but it still can be useful when you need to crop, resize or add some special effects to a picture and send it via MMS, email or an online service. The touch screen is pretty hard to use for detailed adjustments, but simple tasks like cropping, rotating, adjusting colors, adding artistic effects like Sepia, blur, black and white, confetti and more can be done relatively easily. Best of all, unlike the desktop app, this Photoshop is free! Another mobile photo editor that actually complements this app is PicSay – you should try it out as well!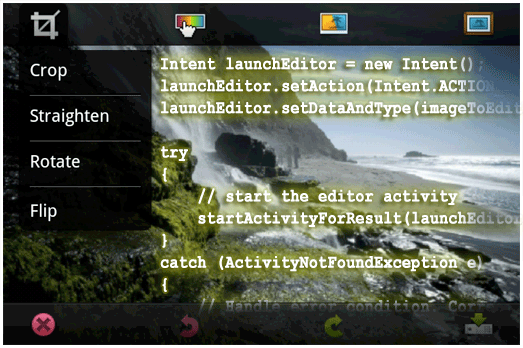 There are dozens of other great Android apps that I consider a "must check out" or even "must have", and the above few are just the beginning. Be sure to download and try them out for at least a day – you'll be amazed by how well they can improve your Android experience!