A major reason why people don't want to switch to an Android phone is the lack of good games for the platform. Or should I say, WAS the lack of good games. Nowadays, the collection of games for Android phones is quite big and growing daily. So, now that this obstacle is removed, we will definitely see a rise in the number of users using phones, MIDs (Mobile Internet Devices) and other devices running the Android operating system.
To give you an idea of what you can get for an Android phone, here are 5 of the best Android games that also have a great replay value, which means you'll never get bored of playing them and they'll keep you company through all the boring situations you might find yourself in, like waiting in line or being in a meeting :-).
Colorix. This is a very addictive game that resembles Tetris, only instead of falling blocks it features rolling orbs. Very beautiful rolling orbs :-). The graphics of this game are top-notch, especially when you play it on a high resolution device. The backgrounds are beautiful and colorful and the orbs are so realistic, you could think they'll roll out in the real world. Anyone who has tried it was hooked up on it from the first game. Be careful, though, it's an excellent time waster and you'll never notice how fast 3 hours fly by.
Raging Thunder. Who doesn't love a good racing game? Raging Thunder 1 and 2 are some of the best options for an arcade racing lover. The controls, graphics and features are great – you've got everything you need to enjoy it. And you can race time and time again and never get bored of it. The only possible downside is the quick battery drain, as the 3D graphics are quite demanding on both the processor and video chip.
Armageddon Squadron. This is a great (and pretty much the only) flight simulator and shooter available for the Android operating system. You are put in the place of a World War 2 fighter pilot and are given various missions like hunting down submarines, bombing land bases and war cruisers and dog fighting enemy planes above the ocean or the islands where World War 2 battles were fought. You also get decent armament like bombs and machine guns to help you in your missions. The controls are quite accurate and the gameplay is amazing – just like flying a plane on a console like Wii or Playstation 2.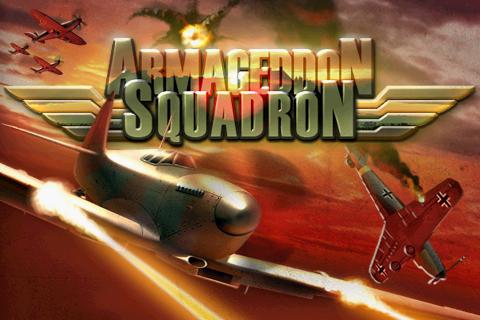 Bonsai Blast. This is another puzzle game of the gem-matching variety. That is not to say that it isn't interesting! On the contrary, once you get hooked up on it, you can't stop playing until you battery dies. The goal of the game is to shoot bubbles from cannon into a line of other bubbles and match 3 or more of them to make them disappear. Don't think that it's a simple game, though – at the end of the bubbles line there is a ying yang symbol that wants to eat them. And the line is constantly moving, at increasingly higher speeds, towards it (like a death march 🙂 ). You're guaranteed to waste a lot of time trying to save those poor bubbles and cussing at your phone, as the passers-by look at you wondering what's going on :-).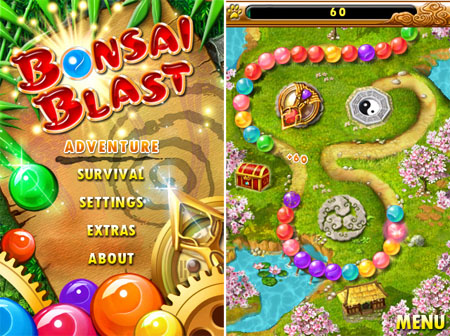 Quake 3 Arena. Yes, the full Quake 3 Arena, the most popular desktop 3D first person shooter of the late 90's is now able to run on your Android phone and be always with you in your pocket. Those who don't know what I'm talking about just ask your fathers or even grandparents about it :-). How the technology has evolved is amazing, but even more amazing is the fact that you can play an all-time childhood favorite anywhere, anytime with the same graphics as on a desktop computer. The installation is trickier than a simple app install, but it's totally worth it. The only drawback is that you need a hardware keyboard, but maybe someone will adapt it to work with any touch screen.
As you can see, there are some superb games available for Android. Actually, there are a lot of them. And the number keeps growing, so if you buy an Android phone now, you can be assured you'll have plenty of entertainment apps to enjoy in the future.