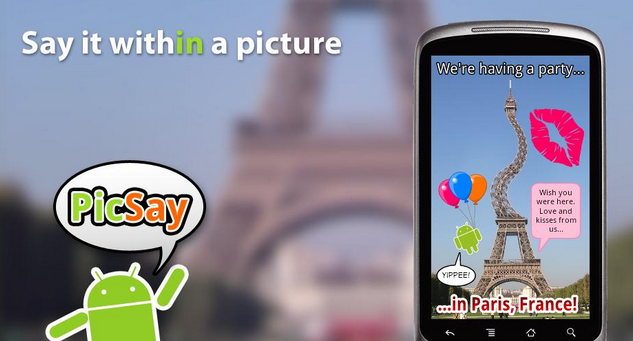 Your Android phone is capable of a lot of things: listening to music, surfing the Internet, watching movies and clips, playing excellent games, posting on blogs, and a lot of other things. But did you know that it's also capable of editing photographs and images?
With the increase in speed and capacity of our CPU's and memory chips, this is already possible. In fact, it was already possible a few years ago when the most powerful and popular mobile OS was Pocket PC 2002, although it was very slow on those devices. With the newest hardware, editing pictures on the go has become an easy and fast thing to do. Those who used the first iPhone may remember that there were a few apps that allowed them to do that even back then.
But why in the world would you edit your images on a phone? Well, there are quite a few valid reasons for that. As an example, let's say that you need to take a snap of something using your phone's camera and send it to someone by MMS or email. But you also need to add a few notes on some parts of the photo. With a mobile picture editing application, you can easily do a quick resize (to make it smaller), cut out the parts you don't need and add text comments right over the things in the photo that you need.
I think this is a very useful feature to have. And there's no reason not to try these apps – the only two that are available for Android are completely free. Here they are:
PicSay. This app is a great picture editor for any Android device. It has a lot of nice features like cropping, resizing, color-correcting, and others. It also offers you a few neat special effects like cloning, lasso and warping. It gives you a lot of freedom for editing your photos and the effects are very fun to use. In short, it's a great application for quick edits and parties. There is a Pro version that has a lot more effects and editing features, which costs $4 – a good investment if you liked the free version (which, by the way, is enough for most people).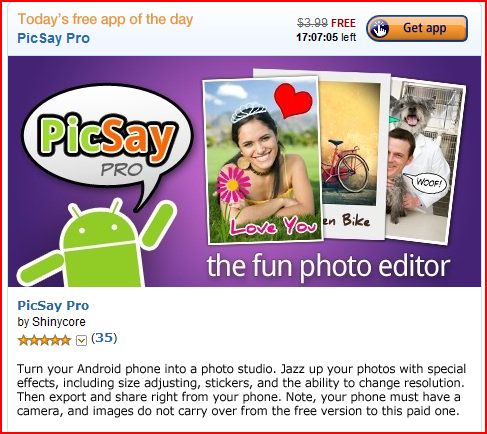 Photoshop Mobile. I think most of you are already acquainted with Photoshop – the number one professional photographs and images editor and design software for desktop computers, developed by Adobe. And this application is their mobile version for Android, with a major difference in that is absolutely free! You can crop, resize, color-correct and otherwise edit any of your pictures right on your Android phone or MID (Mobile Internet Device, there are some great ones out there; if you haven't heard of them, do a quick search on Google for "best MIDs"). It also has a selection of special effects like Vignette and Sepia and a nice feature that allows you to soften the focus of the picture with a single touch.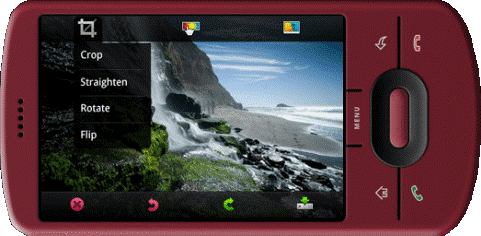 When you're done with all of your photos, you can upload them directly from the app to a Photoshop.com account (which is also free) and view all of them (including those stored on the phone, if you want) using a nice clean interface. It's a very nice app to own, and the only things that would make it better are a few advanced features that are present in the desktop version. I hope the developers will somehow integrate them, maybe into a more advanced paid edition.
As you can see now, it's very easy to quickly edit a few pictures on your Android phone, whenever you need and wherever you are. Of course, you can't do any professional editing, but on such a small screen, it would be hard even with good hardware. Also, these apps are completely free, so you have no reason no to try them.