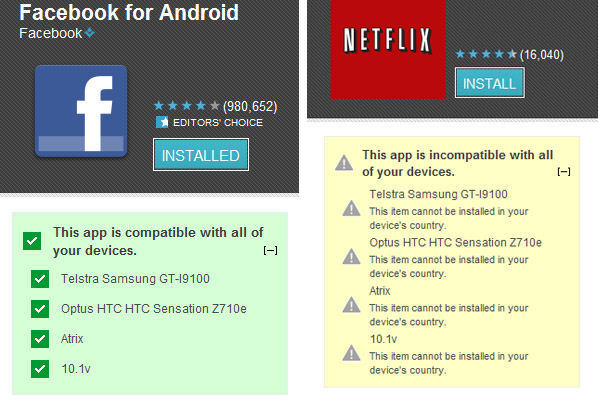 It is known that Google has already made a number of moves in tackling fragmentation, but the company is still hard at work in addressing the issue.
According to a report on Engadget, Google just made changes to its Android Market to show users which apps are compatible with which of their devices.
Compatibility screening has already been in place for those who accessed the Market from within their device, but the new update should be of use to users who make use of the web store using multiple devices.