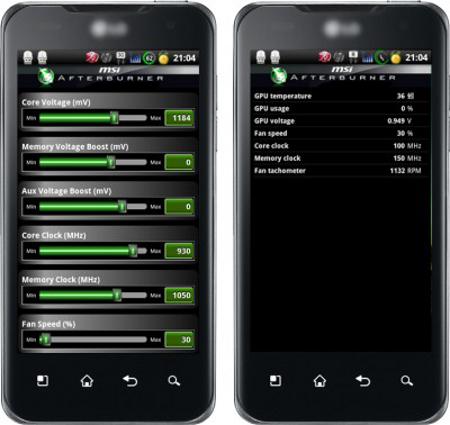 At Computex, MSI recently announced the launch of its Afterburner Android application, which makes overclocking easier than ever before.
According to information from MSI, the GPU tool enables users to monitor the temperature, voltage and fan speed for their graphics card via a Wi-Fi connection. For users up to it, you can overclock and overvolt your device as much as you need.
Not much more information was provided by MSI on the app, but we know that and iOS variant is also on its way, as well as similar technologies from other vendors.