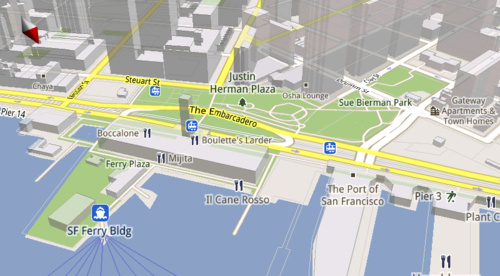 If rumors from All About Phones are anything to go by, we could soon expect a new feature from Google Maps: Offline Map Access. Currently, Google allow Android users to a cached version of maps on selected places, but according to the rumor, this could be fleshed out and replaced by a new feature that will allow users to search map destinations without the need of an Internet or data connection.
Services like TomTom and Garmin already offer a similar paid service to their clients. Many suspect that Google may base its service on the same principle as that of Nokia Maps, which came pre-installed on selected Nokia and HTC handsets.
Should this rumor become a reality, nothing stands in the way of Google in adding Navigation to the service, something that may leave GPS manufacturers up in arms.
According to the rumor on All About Phones the new service is expected to be available this summer in the United States.