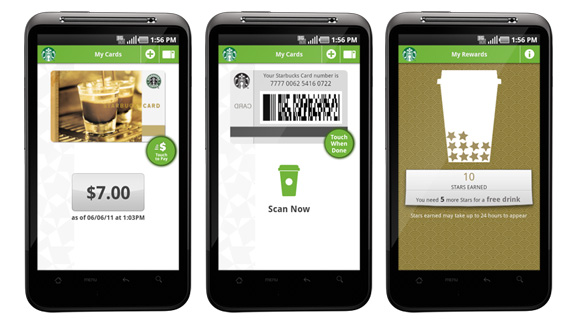 Some time ago, Starbucks already introduced its own iOS application, but now the company announced that it had decided to bring mobile payments to Android users as well. With Android users dominating the United States market, this may probably be a good business decision for the company in launching the application.
With the new Android application users can simply add credit to their mobile Starbucks Card and then scan the app's barcode at the cash register in store – that latte will then be yours with no further hassles!
The new application is available free of charge to Android users and will only work on devices running Android 2.1 OS or higher.
The new app will also assist users in finding all Starbucks outlets in their direct vicinity and also offer more coffee-based incentives, via the company's own rewards program.
According to Starbucks, there are currently around 6,800 Starbucks stores that support mobile payments, but the company plans to add an additional 1,000 stores this July.