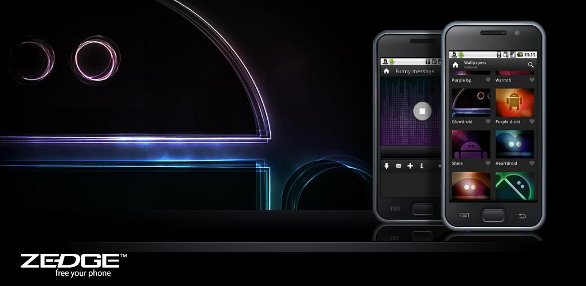 Android has reached a level where it has everything a user needs when it was version 2.1. The following 2.2 Froyo just made things better and you could say that the current 2.3 Gingerbread and 3.0 Honeycomb versions are the pinnacle of evolution for this OS, but they are soon to be replaced with an even better universal version that will work on both tablets and smartphones.
The apps marketplace has also grown at an amazing rate, and now counts over 200,000 apps in all categories. It's pretty hard to find new apps, actually, so here is a short list of a few cool apps that you might have not heard about:
Google Reader. Finally, after almost two years of having to use the Web app in the browser to read our RSS feeds on our Android phones, we can now use a full-fledged and much better app for the purpose! The Google Reader app lets you read your items in an easier way, and has some useful options like saving it to read offline and using the volume keys to navigate through feeds. It's actually surprising that Google didn't release the app sooner, but I guess they had other things to focus on.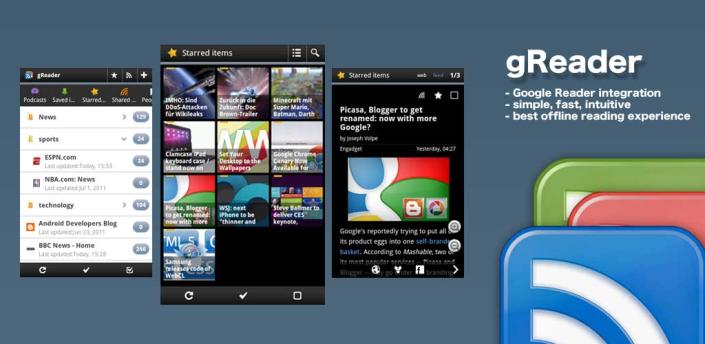 Beautiful Widgets. If you want to have a better looking home screen, you should know that aside from changing the launcher app and replacing icons and backgrounds, there is another way – adding new widgets! There are a lot of possibilities when it comes to them, and you can find quite a few on the Web and marketplace, but Beautiful Widgets takes the crown on this one – it adds a lot of very beautiful, great looking, animated and static widgets to your Android home screen, and it's totally worth the $2 asking price.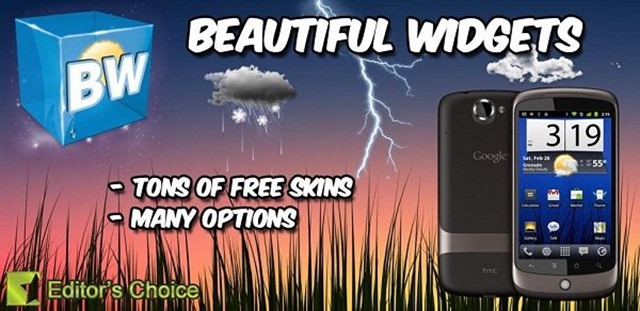 Tango. I don't find video calling attractive or even useful, but network operators and phone manufacturers seem to be pushing for it and making it out to be the best feature on their new smartphones (for some, that might actually be true :-). The iPhone 4 hyped Facetime beyond proportions, but you may be happy to know that you can video chat with anyone over 3G or Wifi using your Android phone, as well! Of course, it works better if you have a front facing camera, but the one on the back can be just as good.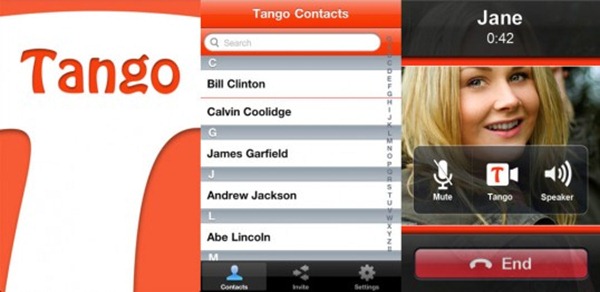 Zedge. Zedge is the best app for customizing your Android smartphone. It allows you to change the backgrounds on the home screen to any picture you want, change the ringtones for various contacts and profiles and much more. All the stuff is uploaded by users and voted by others, with the down-voted stuff getting removed, so it's a pretty clean (and huge, actually) place to get all your wallpapers, ringtones and notification sounds.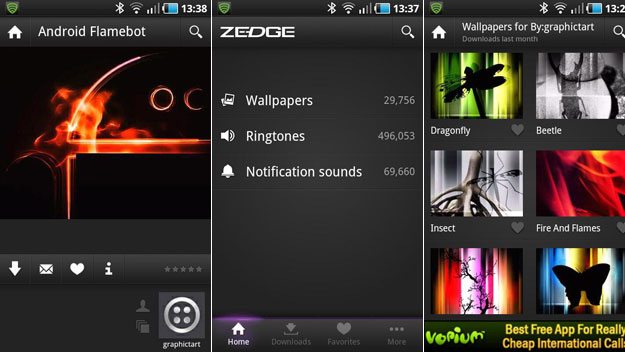 Catch Notes. Catch is one of the best note taking apps for Android, with quite a few unique features. For example, it lets you use it from the launcher taskbar, so you can tap to view the notes you took before and swipe it to create a new note and save it after you close the app. It's pretty useful, especially if you have a hardware keyboard.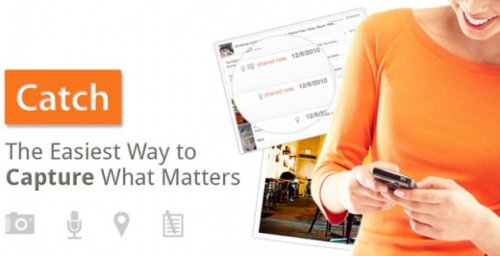 There are simply too many apps on the Android marketplace to list anywhere, and as I said, the new ones are getting lost in the sea of other good, high rated apps. If you want to find them, you'll need to spend quite some time scrolling through the Market app, but you can start by checking the above apps first!