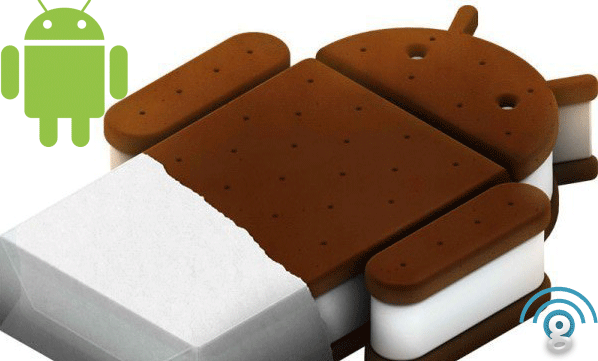 Android sure has grown a lot in the past two years, and especially this year. While version 2.2 Froyo brought a lot of improvements on the inside, 2.3 Gingerbread really shines on the outside – it's sleek, beautiful and works flawlessly on most smartphones (even those with a seemingly weak processor, although manufacturer customizations and skins really make it slower sometimes).
But of course, with its 6 months period between releases, it is time for another update, and this time, it's the best one yet. As you may know, Android 3.0 Honeycomb was released about half a year ago, but instead of being an universal OS for both tablets and smartphones, like Apple's iOS, it was meant only for tablets. Its interface is great, though, and the number of tablets running it is growing every month.
However, we already have the next version on the horizon – Android 4.0 Ice Cream Sandwich has already been demoed and is coming first on Google's next device, the Galaxy Nexus, which is made by Samsung and looks very impressive. Android developers said that version 4.0 is the biggest release yet, in terms of code, which means that it has a lot of stuff that has never been present on Android before. That's great news for everyone.
Android 4.0 really screams for sandwich – it's not only a universal OS for both tablets and smartphones (with two slightly different interfaces which use mostly the same API), but it is also fully ready for the enterprise sector, with full support for on-device encryption – a feature that is a must for any business that values their data, and which is not present on previous Android versions, nor on Apple's iOS or Microsoft's Windows 7 Phone (even the Mango update). That certainly gives android an advantage, and with plenty of great business-oriented devices on the market running it already, it makes Android a serious competitor to Blackberry in the corporate sector.
Other improvements include the voice recognition and copy paste abilities: Android was always good at recognizing voice (thanks to Google's vast database), but now it will start typing the text almost instantly, so you can easily dictate longer emails without having to stop and check for errors. This is a welcome update, seeing as the iPhone 4S now has better voice features with Siri than Android 2.3 does. Copy and Paste got easier thanks to the more accurate pointer and the ability to select whole words or blocks of text at once, but doing it on a touch screen is never as easy as using a keyboard, of course.
The user interface has been slightly revamped, reminding more of Windows 7 Phone, with similar blocks, which are uniformly color filled and have no 3D texture, plus the default font has been changed to a new, more unique one called Roboto. Google's apps, Gmail, Calendar, the Chrome browser also received a facelift and a few new features to help you better manage your work, while the OS itself got a more tightly integrated and advanced multitasking – finally, after years of waiting, users can run more apps at once, and actually close (not freeze) the ones they don't need using a few simple gestures.
Of course, if you've seen the Galaxy Nexus, you know that the external navigation buttons are now gone, with Android providing them in virtual format, and thanks to their ability to be hidden, you can now have more screen space on the same space as before – that's pretty useful.
Other nice features include Face Unlock (yep, just smile and your phone will unlock), Android Beam for easy transfer of stuff between Android phones, an improved browser engine, tighter social integration with Google Plus, real time effects in the camera app, new widgets and the ability to create folders easier, and more.
Indeed, Android 4.0 Ice Cream Sandwich is the most feature packed update yet, and I can't wait until it gets to existing phones – I think it will be simply awesome.