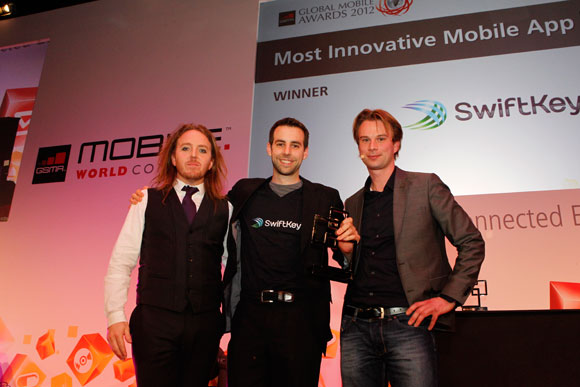 Everyone got caught up with what's hot and what's not at the Mobile World Congress. Among the show-stealers were Nokia PureView 808, Eric Shmidt's speech about Android, and Samsung Galaxy Beam. On February 28, a special ceremony took place at MWC – the 17th Annual Global Mobile Awards. Many of our favorites bagged one or two crowns. Here are some popular mobile apps that rocked the event – and apparently, the best of 2012.
Angry Birds Rio – Best Mobile App for Consumers
Rovio Entertainment Ltd. bagged the Best Mobile App for Consumers at this year's event, thanks to Angry Birds Rio. Any kid and kids-at-heart would agree to this decision. The app has reached more than 10 million downloads on the Android Market and featured as an Editors' Choice. As for its iOS counterpart, no numbers are available but iOS and Android reported a total of 6.5 million downloads for Angry Birds Rio over Christmas season. Angry Birds Rio is a free download for Android and iOS users.
WhatsApp – Judges Choice, Best Overall Mobile App
WhatsApp by WhatsApp Inc. got the Best Overall Mobile App award. WhatsApp is a cross-platform messenger that allows users to send text, images, videos, and audio files to fellow WhatsApp users for free. The application requires internet connection for these services. WhatsApp is available as a free download for Android, BlackBerry, iPhone, Nokia, and Windows Phone.
SwiftKey – Most Innovative Mobile App
SwiftKey is a replacement keyboard app for Android. Different versions are available for smartphone and tablet users. The keyboard lets you type messages by swiping across letters and predicts text inputs from there. Unlike Swype which simply relies on language packs for text prediction, SwiftKey sets itself apart by analyzing your messages and posts on social networks. By analyzing how you actually write messages, SwiftKey can better predict your texts. I use this keyboard myself and I was really impressed by it.
SwiftKey is available at the Android Market for $3.99. If you didn't miss Google's 10-day app sale, you would've gotten it dirt cheap for $0.10.
Google Maps for Android – Best Consumer Mobile Service
Of course. Google had to bag this award. Google Maps for Android allowed many location-based apps to let you know of the nearest food stops, shopping centers, and even gas stations. When lost, you can count on this app to find your way. Google Maps for Android is pre-installed in most Android devices. If you don't have it, you can download it for free at the Android Market.