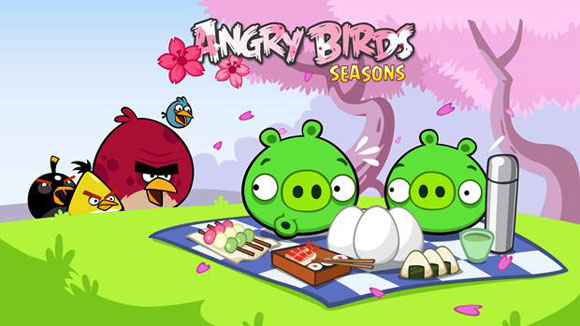 It's the first birthday of Amazon Appstore! A year after its launch, it now hosts more than 31,000 apps and games for Android. To celebrate its success, Amazon Appstore is going on a "Birthday Savings Week." Every day for a whole week, a new app will be added to the list of apps on sale. The sale starts with Plants VS Zombies, now available for $0.99. You can expect more apps to go on sale for the next six or seven days.
Birthday Savings Week promises to give you more than 50% discounts on Amazon Appstore's most popular apps. As of today, only Plants VS Zombies is on sale but the banner does say new games and apps will be added daily. Plants VS Zombies originally costs $2.99 but is now priced $0.99. That entails a 67% savings on your part.
The sale isn't as tasty as Android Market's 10 billion download sale which let people download apps for $0.10. And it's a far cry from the week-long $0.20 sale to celebrate the death of Android Market. Still, we appreciate it whenever apps go on sale especially when "customer favorites" are on the line. While it's not clear which apps are going on sale, we have an idea. They'll probably come from the top 100 paid apps on the Amazon Appstore. The top 10 paid apps include:
1. Cut the Rope
2. Where's My Water?
3. Angry Birds Seasons (Ad-Free)
4. Angry Birds Rio (Ad-Free)
5. Plants VS Zombies (Kindle Fire Edition)
6. Plants VS Zombies (Android Edition)
7. UNO (Kindle Fire Edition)
8. The Lost City
9. SCRABBLE (Kindle Fire Edition)
10. Doodle Jump (Kindle Fire Edition)

Apps such as Dead Space, The Lorax – Dr. Seuss, Word to Word, Bejeweled 2, The Moron Test, Draw (Kindle Fire Edition), Angry Birds (Ad-Free), The Secret of Grisly Manor, Acupressure: Treat Yourself, and PAC-MAN could also go on sale since they belong to the top 20 paid apps. Because we don't know which apps will go on sale and for how long, we suggest that you don't buy any paid app throughout the week unless it's on sale. And if an app you like gets a discount, get it right away because it may not be on sale tomorrow.