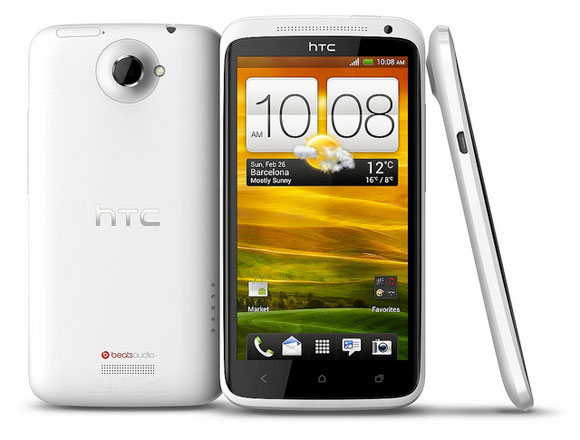 The AT&T version of HTC One X went on sale at Best Buy as a pre-order. It was supposed to ship on April 22 before slipping into an early May release. Although no official launch date was given right from the start, those who pre-ordered the phone must be heartbroken when Best Buy emailed them the bad news.
Hours ago, a tipster sent Android Central two screenshots of an e-mail which Best Buy sent him. The screenshots were taken with his Android phone, more likely to be running Gingerbread based on the interface of his Gmail app. The tipster pre-ordered an AT&T version of HTC One X from Best Buy, only to find out he won't get one until early May. "There's been a change in the release date of your pre-ordered item. The new release date is 05/06/2012," the email reads. The quantity and description of the product he ordered – which, in this case is HTC One X for AT&T – were also attached in the email.
It sounds odd that Best Buy says they changed its release date. They gave no word about it from the beginning but judging by their tone, maybe the April 22nd release date was true. Best Buy is a third-party retailer though and shouldn't have raised our expectations when it placed HTC One X for pre-order. The store has a reputation for allowing pre-orders of phones that haven't been announced yet. So there you go – if you pre-ordered this phone, you won't get it until May 6. Until then, all we could do is hope that Best Buy doesn't send another apology letter delaying its arrival.
HTC One X is a quad-core phone powered by either Snapdragon S4 Krait or Tegra 3. It has a 4.7-inch Super LCD display, 32GB internal memory, and runs on Android 4.0 Ice Cream Sandwich.
via Android Central