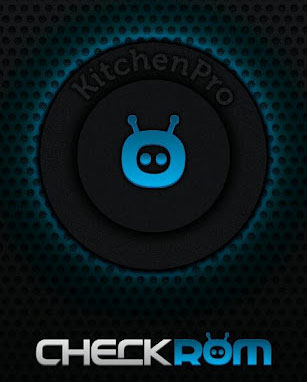 Most ICS-based custom ROMs for Samsung Galaxy S2 are buggy and unreliable. Devs are pointing fingers at Samsung who until now hasn't released stable builds for Android 4.0. If you can't compensate function for that handsome Ice Cream Sandwich look, your best bet is CheckROM RevoHD by LeoMar75. The latest as of today is CheckROM RevoHD v6 which is based on XWLA4, an original Gingerbread 2.3.6 Samsung firmware. When the official ICS update for Galaxy S2 is released, this custom ROM will probably be updated but its customization features will surely stick around.
Supported Devices
Samsung Galaxy S II i9100 (International version)
Features
The best feature of CheckROM RevoHD is its KitchenPro app. While you can download it at Google Play Store (see download link at bottom of post), it's limited to CheckROM RevoHD users. The custom ROM's latest version has it pre-installed. You can then update it at Google Play from there. KitchenPro features include:
• Download/install boot animations
• Download/install modems
• Download/install themes
• Download/install widgets
With KitchenPro, you can fully customize your phone and imitate the look of Ice Cream Sandwich without having to install any of those buggy, ICS ROMs. And if you get tired of it? Just download whichever theme you feel like having.
Other features of CheckROM RevoHD include:
• No wipe
• CF root kernel (CF-Root-SGS2_XW_OXA_LA4-v5.0-CWM5). This kernel roots your phone and adds Clockworkmod Recovery and CWM 5.
• VOIP for Wi-Fi
• XWKL1 modem for better battery life
• Most Samsung apps and widgets are removed
• Battery mod
• Swipe to remove notifications
• New control panel under Settings > Display Settings
Requirements
For installation of CheckROM RevoHD, your SGS2 needs to be rooted (preferably with CF Root). If you come from a different ROM, perform a NANDROID backup via recovery mode then backup all user apps and data using Titanium Backup. If you come from a previous version of CheckROM RevoHD, perform the following steps before installing the latest version to avoid wiping your data:
1. Go to Clockworkmod Recovery
2. Select Advanced > Wipe Dalvik Cache
3. Select Advanced > Wipe Battery Stats
4. Install no-wipe version of CheckROM RevoHD (follow step 9 to 10 of installation guide below)
Installation Guide (for all versions of CheckROM RevoHD)
1. Download CheckROM RevoHD v6 zip. Check the XDA thread for the latest version.
2. Transfer the downloaded file to your SD card
3. Go to Clockworkmod Recovery by turning off your phone and pressing menu button + power button + volume up. If you have CWM, launch the app and select ClockWorkMod.
4. Select Wipe data/factory reset
5. Select Wipe cache partition
6. Select Advanced > Wipe Dalvik Cache
7. Select Advanced > Wipe Battery Stats
8. Select mounts and storage > format /system
9. Select install zip from sdcard > choose zip from sdcard > XWLA4_CheckromRevo_HD_V6.zip or the latest version of CheckROM Revo HD.
10. Wait to finish installation and select reboot system now from Clockworkmod Recovery. Your Samsung Galaxy S2 is now on CheckROM Revo HD. Enjoy!