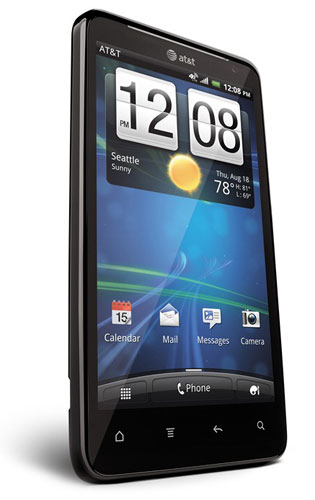 Last week, an official ICS build for AT&T's HTC Vivid was leaked online. It featured Android 4.0 Ice Cream Sandwich and a slimmed down version of HTC Sense 4.0. In order to get the update, you had to make a big sacrifice – root your HTC Vivid and break its warranty. But with the ICS update rolling out over-the-air, you don't need to go the extra mile and risk breaking your phone's warranty. If the OTA update hasn't reached you yet, there's a workaround so you can get it instantly. Some lucky HTC Vivid owners say this trick worked like a charm.
Why you should update OTA instead
It's best that you opt for the OTA ICS update of your HTC Vivid if you don't have experience on rooting and flashing ROMs. Both are risky techniques that can brick your phone and render it useless. Some users who tried to update their HTC Vivid using these techniques managed to brick their phones. Besides, official ICS updates are rolling out to HTC Vivid right this moment. This is a safe way to update your phone without risks of bricking or breaking its warranty.
Prerequisites
• Fully charge your phone to avoid interruption during download and update
• A stable internet connection (preferably Wi-Fi)
How to force the ICS update on your HTC Vivid
1. Go to your phone's dialer
2. Dial in *#*#682#*#*
3. Press call. In a few minutes, you should see a notification regarding the update.
If the trick doesn't work, there's chance that AT&T stopped rolling out the updates. AT&T even denies the availability of ICS updates for HTC Vivid. If this is the case, you can wait until the carrier's official announcement and give this workaround another shot. Stay tuned – we'll be on close watch for this build to leak online. The leak from last week was pulled off by the developer and is no longer available.
The new update for HTC Vivid combines Ice Cream Sandwich and Sense 4.0 Lite – officially known as Sense 3.6. Sense 3.6 is a skin optimized for older HTC handsets. In last week's announcement, the Taiwanese company said HTC Vivid owners will enjoy "optimized audio" experience with this update mainly because of its Beats by Dr. Dre Audio profiles. The update was promised in "coming weeks."