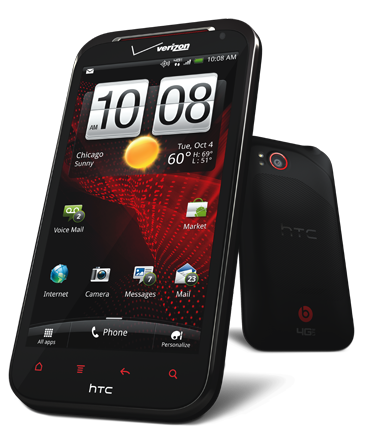 Curious what Ice Cream Sandwich would be like on your HTC Rezound? If you can't wait for the update to roll out, today's your lucky day. ICS builds for HTC Rezound got leaked online. The available builds are unfinished which means you can expect a few bugs here and there. But they can be used as daily ROMs for things like texting, making calls, or connecting to the internet.
The leaked builds for Verizon's HTC Rezound are based on Android 4.0.3 Ice Cream Sandwich and include one significant upgrade – Sense 3.6. The fresh UI resembles the interface of Sense 4.0 but is optimized for models that came before the HTC One series. If you want to give it a spin, you can choose from three stock updates and one pre-rooted build. Stock builds are recommended if your HTC Rezound still has warranty. But if you've rooted it before, the pre-rooted firmware won't do any harm. I prepared two installation guides for you – one for flashing the stock ICS ROM and another for rooting it.
Installation guide for stock ICS build
1. Download any of the following Stock 1 | Stock 2 | Stock 3
These are completely stock builds and will break root. Grab the pre-rooted build below if you want to keep root.
2. When the download is finished, rename the .zip file to PH9IMG.zip
3. Place the newly named file into your SD card.
4. Turn off HTC Rezound and switch to bootloader mode by pressing Power button + Volume down
5. Wait for your phone to finish updating and reboot itself. When it's over, you now have an HTC Rezound running stock ICS.
How to root HTC Rezound on ICS
1. Perform steps 1 to 5 from the installation guide.
2. Download the pre-rooted build
3. Once download is complete, rename the downloaded .zip file to match the original ICS build you flashed.
4. Go to HBOOT Recovery by pressing Volume up + OK button + Power button
5. In bootloader mode, select "Recovery" and wait for it to boot.
6. Now that you're in recovery mode, choose Install zip from sdcard > Choose zip from SD card > select the .zip file you renamed from step 2. Wait for the update to finish.
7. When update is done, select ++++ Go Back ++++ > Reboot system now. Your HTC Rezound is now rooted. Enjoy!
source: AndroidPolice