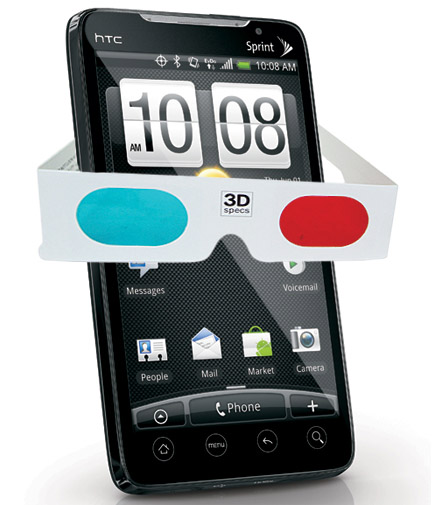 Ever wonder how ICS with Sense 4.0 would look like on your HTC? Gorgeous. Virtuous S4X brings Ice Cream Sandwich and Sense 4.0 to HTC Evo 3D and Sensation. It's not the first ICS-based ROMS for both devices but is definitely first to have the Sense 4.0 skin on board.
HTC's Sense isn't as functional as Samsung's Touchwiz but it's more beautiful. In fact, it has an iPhone-ish feel with its white theme and clean-looking icons. Sense 4.0 debuted on HTC One X a week ago at the Mobile World Congress, bringing improvements on camera and audio. Devs have decided to port Sense 4.0 in an ICS-based ROM to HTC Evo 3D and HTC Sensation. The result? A custom ROM called Virtuous S4X.
Virtuous S4X is built from a leak of the HTC One X ROM, which of course is on ICS and Sense 4.0. It is scaled for qHD screens which explains its compatibility to HTC Evo 3D (Shooter) and HTC Sensation (Pyramid). The custom ROM is still on beta phase which means it will have bugs. But flash-frenzied users can give it a spin and see if it works as a daily ROM.
Supported Devices
HTC Evo 3D GSM (HTC Shooter_U)
HTC Sensation (HTC Pyramid)
Features
Based on the leaked HTC One X test ROM (build number 0.96.401.2)
qHD (950×540) display support
Optimized for smooth performance and better functionality
Overclocked for Evo 3D
Bloatware such as HTC system apps were removed to improve UI fluidity
Requirements
Virtuous S4X requires that you have a rooted phone. Charge your phone to at least 70 percent before installing to prevent bricking your device. I recommend that you backup your applications and data using Titanium Backup and to sync your contacts to Google's servers. You can also backup contacts to your SD card just in case. As for your current ROM, do a backup using Clockworkmod Recovery so you can revert to it later on. You can also download ROM Manager (free at the Android Market) to perform back-up.
Installation Guide
1. Download Virtuous S4X at this link (MD5: b66c31be344e41380f8f1e9cbfcadf98)
2. After download, transfer the file to your SD card via USB Mass Storage.
3. Download MD5 Checker from Android Market and use it to check if the file's MD5 matches the provided MD5 from step 1. If it doesn't match, that means something went wrong during the downloading phase and that you need to download it again. If MD5 matches, proceed with the installation.
4. Go to recovery mode or if you are using ROM Manager, click "Reboot to Recovery".
5. Select wipe data/factory reset. Wait for confirmation.
6. Select wipe cache partition. Wait for confirmation.
7. Now, select advanced > Wipe Dalvik Cache
8. Go to install zip from sdcard > choose zip from sdcard and select Virtuous S4X (File name: virtuous_s4x_build3.zip)
9. After installation, reboot your phone and enjoy your new ICS with Sense 4.0 custom ROM.
That's it. Stay tuned for more custom ANDROID Roms how-to's.