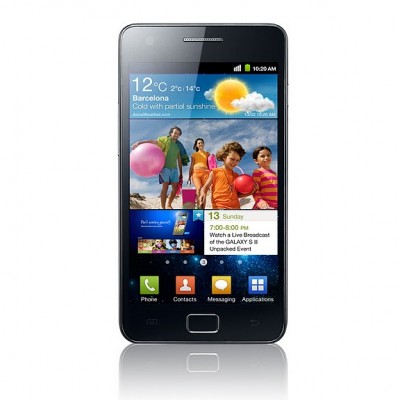 Ice Cream Sandwich updates for Samsung Galaxy S2 are out. Unfortunately, its availability is still limited to a few regions. If you want to get Android 4.0 on your SGS2 ahead of everyone in your area, there's a workaround. And it won't break your phone's warranty, trust me. Plus, this update is non-wipe which means it won't delete any of your data when coming from original Gingerbread Samsung firmware.
Why this doesn't break your warranty
Installing official ICS firmware doesn't increase the "flash counter" of your Samsung Galaxy S2. Carriers use it to check for your phone's warranty. If your phone warranty is still intact, the following steps will keep it that way.
Prerequisites
Unlike custom ROMs, you don't need a rooted phone to update your phone to ICS. You do need the following:
• Install ODIN v1.83 or later on your desktop
• Charge your SGS2 to at least 50% or higher
• USB cable to connect your phone to the computer
• (When coming from a custom ROM) Backup your apps + data using Titanium Backup, sync your contacts to Google, backup your ROM using CWM, ROM Manager, or manually via Recovery Mode. Remember to check for a successful backup.
• (When coming from original Gingerbread Samsung firmware) Backup your apps using App Backup & Restore – free at Google Play, go to Contacts > Import/Export > Export to SD card to backup contacts
• Download original ICS firmware from SamMobile's firmware page. First go to http://www.sammobile.com/firmware/ and select FIRMWARES, the fourth tab from the left. Scroll down a bit and click the following – Type: Smartphone > OS: Android > Models: GT-i9100 > Region: Europe. Look for those listed under Android 4.0.3 released on March 2012. Choose one and click "Download" on the far right. You need to be a registered member to download.
• Unzip the downloaded file. You should see a .tar5 file.
How to install Ice Cream Sandwich on your SGS2 using ODIN
1. Launch ODIN on your desktop.
2. Turn off your SGS2.
3. Go to Downloading Mode by pressing the power button + menu button + volume down all at the same time. A warning will show up. Press volume up to continue to Download Mode.
4. Using ODIN, click "PDA" and select the .tar5 file you unzipped previously. After that, don't click anything else.
5. Connect your SGS2 to your desktop using the USB cable. The box on the upper right corner of ODIN should turn yellow and the message "Added!" will appear below it.
6. Now, press "START". The box on the upper left will turn green. Make sure your phone remains connected throughout the process.
7. Once finished, the box on the upper right will remain green and display "PASS!". Your SGS2 will restart itself and update your phone to Ice Cream Sandwich.