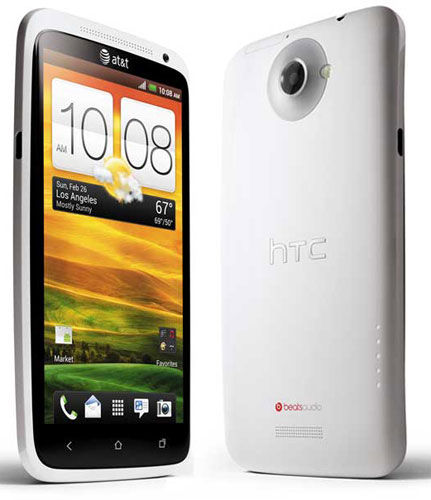 HTC One X was one of the most talked about smartphones at MWC 2012. It had a dedicated image processor, Beats Audio optimization – needless to say the king of multimedia – and a Tegra 3 chipset. But HTC One XL, its AT&T version, isn't getting Tegra 3 and will ship with a different processor – Qualcomm's Snapdragon S4 Krait. Many were fairly disappointed with the news but recent benchmarks show that it packs more power.
Snapdragon S4 Krait is a dual-core CPU (with 1.5 GHz per core) unlike Tegra 3 with its 4-plus-1 architecture. A5X offers the best graphics performance, but Tegra 3 is still the fastest mobile processor based on overall performance. So when we heard that HTC One XL will have Krait and not Tegra 3, some of us were disheartened by the news. Using Vellamo and Quadrant, Phonegeek performed benchmark tests on HTC One XL and proved there's really nothing to worry about. HTC One XL outperforms Asus Transformer Prime in both tests, proving itself as a worthy contender to any device powered by Tegra 3. While benchmarks don't equate to equally great performance, it's a good sign.
Besides having a different quad-core processor, HTC One XL has an additional LTE radio for 4G connectivity. This isn't the first time AT&T asked a manufacturer to tweak their phone in the name of 4G LTE. Last January, the US carrier also announced Sony Xperia Ion – a larger, 4G-capable iteration of Sony Xperia S. Starting next month, AT&T will roll out 4G technology in seven US states.