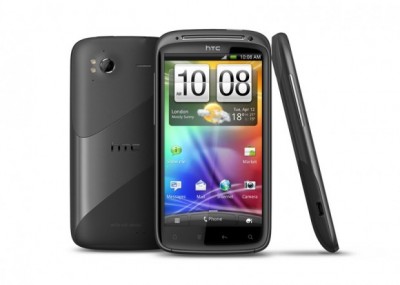 HTC is living up to their promise with today's release of ICS updates for HTC Sensation and Sensation XE. While these updates are currently limited to Germany and several Nordic countries, things are looking brighter for users of the said devices. Just as announced, the Android 4.0 Ice Cream Sandwich updates for HTC Sensation and Sensation XE are accompanied by HTC Sense 3.6.
HTC Sensation and Sensation XE shipped with HTC Sense 3.0 but this update brings HTC Sense 3.6 to the table. While this isn't the latest Sense update, it has been optimized to accommodate the new features of Ice Cream Sandwich. Perhaps Sense 4.0 will land these devices in coming months but if you're impatient for that, a custom ROM called Virtuous S4X ports Sense 4.0 and ICS to HTC Sensation and HTC Evo 3D. More important than this official update's lack of Sense 4.0 is that both HTC phones will finally run the latest Android firmware after coming from Gingerbread. Don't get me wrong. Gingerbread is functional and fast but Ice Cream Sandwich is truly the most stunning and intuitive.
T-Mobile customers using HTC Sensation 4G should get the same Ice Cream Sandwich and Sense 3.6 update by the end of March. HTC announced the following devices will get ICS updates too:
• HTC Sensation XL
• HTC Rezound
• HTC Vivid
• HTC Amaze 4G
• HTC Evo 3D
• HTC Evo Design 4G
• HTC Flyer
• HTC Desire S
• HTC Incredible S
• HTC Thunderbolt
• HTC Rhyme
• HTC Desire HD
• HTC Explorer
• DROID Incredible 2
ICS updates for HTC Desire Z, Inspire 4G, Hero S, Merge, Evo Shift 4G, T-Mobile G2, and myTouch 4G haven't been announced yet but should expect one from HTC sometime this year. Samsung Galaxy S2, a competitor of HTC Sensation hasn't received ICS updates yet but is also expecting a March release.