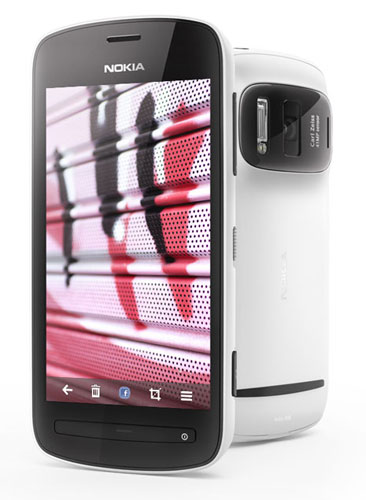 We all loved the idea of a 41MP camera jammed into a smartphone. PureView 808 gave us just that. Many of us eventually came to our senses upon realizing that it's stuck with Symbian OS. Even I wouldn't spend 450 Euros on a smartphone with an incompetent platform. Good thing it doesn't have to be that way.
Nokia Mobile Phones Senior Vice President Jo Harlow said we can expect PureView technology on a Nokia Windows Phone sometime in the future.
In an interview with Aamulehti, Harlow confirmed PureView technology is arriving on a Windows Phone of the same family as PureView 808. No date has been set but I'm sure we're all excited for this new development.
PureView Technology
Despite recent advancements, current smartphones still have limited functions. Phone with high-resolution 41 megapixel sensor isn't just about packing as much megapixels into a camera and creating a huge billboard size images,but creating amazing pictures using PureView technology . It has an advanced image sensor that captures high resolution photos with significantly improved low light performance (5x more light than regular 5 mp camera) and reduced camera shake effect.
In an inside story shared by All Things D, Juha Alakarhu – Nokia head of imaging technologies – explains the limitations of phone cameras. He says that Nokia has been working on optical lenses long enough to know that "their structure is very complex and hard to manufacture," much less to fit in a phone. During zoom-in, optical lenses don't let in that much light, resulting in images that lack sharpness and have poor quality. Alakarhu and his team realized late one night that by adding a large image sensor into a smartphone, they can develop cameras which deliver high-resolution images that retain their quality despite zooming.
PureView technology took five years to make. Given all this hard work, it's not really surprising that Nokia is having their future Windows Phones adopt it. Until then, I suggest you think twice about getting PureView 808 if you're not warming up to Symbian. But if you're okay with its simple UI and mid-range specs, it's not that bad at all.
source: Nokia Conversations