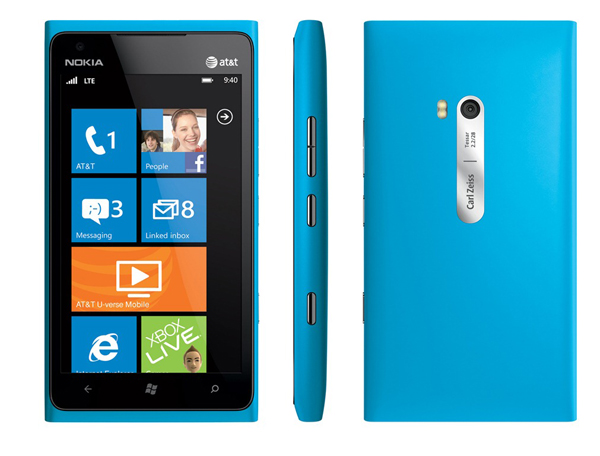 Nokia Lumia 900 is currently on sale at AT&T for $99. Nokia's flagship Windows Phone will tie you down to a two-year contract but for all its worth, it is a fairly cheap price to pay. A sweet hundred-dollar deal isn't the cheapest price Lumia 900 is sold however. Amazon is selling the Windows Phone at much lower prices under the same two-year contract for AT&T.
Lumia 900 was first available on April 9 but because it was Easter Sunday, AT&T and Microsoft stores were closed. So much for a first day release. Some retail stores opened their stores but offered the same price as AT&T which although not expensive didn't stand out among buyers who are always on the lookout for bargains. Amazon was one of the few that offered Nokia Lumia 900 on Easter but had a major advantage – they sold it for $49. The half-priced package can still be availed on Amazon and includes a two-year AT&T contract. But the story doesn't end here.
$49 is the set price for new customers of AT&T. The same price applies to AT&T users with existing family accounts or those who plan to add a line on a separate account. AT&T users who wish to upgrade their individual account with the US carrier can get Nokia Lumia 900 for only $19.99. If you want to add a new line to your family account, Lumia 900 will cost you $139.99. Off-contract, the phone sells for $499.99.
Nokia Lumia 900 is available in black and cyan via Amazon. It has a 4.3-inch screen, ClearBlack AMOLED display, 8-megapixel shooter, dedicated camera button, 4G connectivity, and 1830mAh battery among other things. Because of its highly-affordable rates, Lumia 900 quickly rose to the top of Amazon's sales list and blasted ahead high-end Android smartphones.