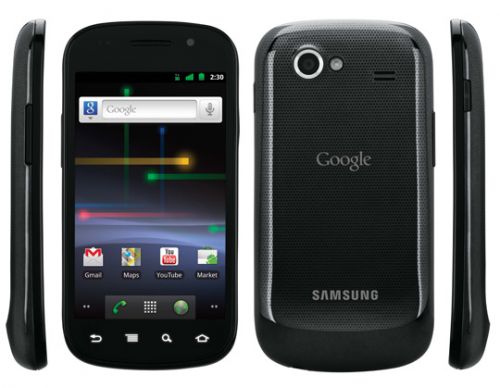 It's only been days since we saw the latest Ice Cream Sandwich update make its way to GSM Nexus S. More recently, the official update for Nexus S 4G was leaked online. It's not clear whether or not it's a final release but everything does work on it. The official update for NS4G is yet to be announced by Sprint but we do know it's bound to arrive soon via OTA. For the meantime, you can install IMM76D to ease your ICS woes. The update will wipe your data so remember to do a backup prior to installation.
Prerequisites
• Your phone should run on Android 4.0.3 Ice Cream Sandwich to be able to update it
• Fully charged Nexus S 4G or at least 60% battery capacity
• USB cable to connect the phone to your PC
• ODIN v1.85 – Download, unzip, and then launch the .exe file to install in your computer
• Nexus S 4G drivers – Install in your PC
• Download IMM76D ICS leak for Nexus S 4G: Mirror 1 | Mirror 2 | Mirror 3
Installation guide
1. Unzip the ICS leak you downloaded. You should see three .tar files.
2. Launch ODIN v1.85 on your PC.
3. Click Bootloader and select SPH-D720_IMM76D_KE1_BOOTLOAD_signed.tar from step 1.
4. Click PDA and select SPH-D720_IMM76D_PDA_signed.tar from step 1.
5. Click Phone and select SPH-D720_IMM76D_LC1_Modem_signed.tar from step 1.
6. Turn off your Nexus S 4G.
7. Switch your phone to Download Mode by holding volume up + down and pressing the power button.
8. Once on Download Mode, connect your Nexus S 4G to the computer. Wait for ODIN to say "Added!" and for the small box on the upper left to turn yellow.
9. Without clicking anything else on ODIN, click Start to begin installing the update.
10. After a successful installation, a large box on the upper left will turn green and say "Pass!" Your phone will automatically restart itself from there.
11. Once your phone reboots, it will sport the delectable Ice Cream Sandwich.
If you are willing to wait, the official Ice Cream Sandwich update for Nexus S 4G will be available OTA via Sprint soon – we just don't know when. It is based on Android 4.0.4, the latest version of Ice Cream Sandwich which brings hundreds of changes. With NS4G, the update reportedly improves WiMAX reception. Google has a habit of releasing updates to their Nexus line ahead of everyone else, which explains why Nexus S and Nexus S 4G were among the first to get it.