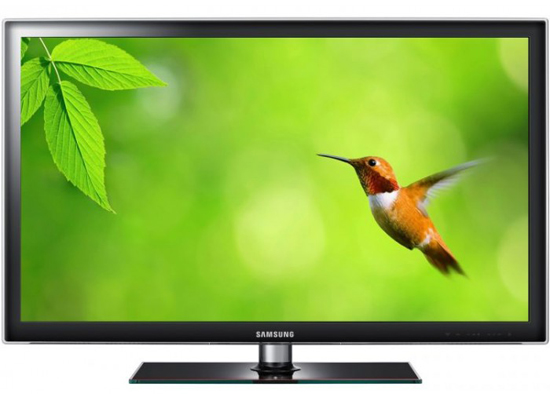 If you still have your old first generation plasma or LCD TV or an even older CRT (hey, I get it, if it works, why change it?), maybe it's time to think about finding a replacement. Even if you like the features and picture quality of your current TV, they're most probably eons away from what the newest generation of TVs can offer.
LED TVs released in the past couple of years are very slim (you won't believe your eyes), have a ton of features (almost like a computer) and an eye-popping image quality – I'm pretty sure once you see a Blu-Ray movie in Full HD resolution on a 40+ inch panel, you'll never go back to your old TV.
And the new LED TVs aren't that expensive, either – if you're on a budget, you can get a quality unit for less than $1000, but of course, there are plenty of better models out there. With that in mind, here's a short selection of some of the most attractive mid-size LED TVs for any budget and for any needs:
Samsung UE40D5520. The 40 inch 5 series from Samsung presents an awesome value for anyone looking to get the best LED TV for their money. The other features may not be as advanced as the newer models, but make no mistake: the D5520 has everything you'll ever need and more to enjoy a comfortable experience for years to come.
LG 42LK450U. This LED TV from LG is part of an older LED TV series, but at the moment, it's the best and largest flat panel you can get for under $600 – that's quite a bargain! The picture quality is great thanks to the Full HD resolution, and although the TV is not as thin as the others on this list and doesn't have the same modern design, it will still impress anyone with its size, and it definitely packs enough connectivity options and software features to satisfy pretty much anyone.
Panasonic Viera TXL37ET5B. If you want to get into the new 3D fad and watch movies and play video games in a whole new dimension, but don't want to pay an outrageous price for the newest panel, Panasonic's 37 inch Viera TX37ET5B provides everything you need for a low price – just over $1000. The panel may be smaller than the others on this list, but the quality of the picture is worth the compromise – you'll be just as immersed into the action in 2D as you'll be in 3D, and connectivity options-wise, this Viera is just as good as the newest 3D TVs.
Samsung UE40ES7000. The 40 inch UE40ES7000 is part of Samsung's new 7 series 3D TVs, and if you don't mind paying a little more, this unit is a perfect addition to any living room. Starting from the exterior design with an ultra slim profile and bezel and ending with the Smart TV features and nice software interface, the 7 series provides everything you need for the best viewing experience, whether it's in 2D or 3D.
LG 47LM670T. The LG 47LM670T is a 47 inch LED TV with passive 3D capabilities, which is relatively affordable and has a great picture quality. The passive 3D lets you use cheaper, lighter and more compact glasses that don't need batteries, and the TV has all the features you'd expect to find in a modern TV, from a slew of connectivity options (including USB and HDMI of course) to Smart TV features and Internet connectivity.
If you're in the market for a new TV, be sure to check out the models listed above – each has its own attractive features, and each one would look great in any living room!