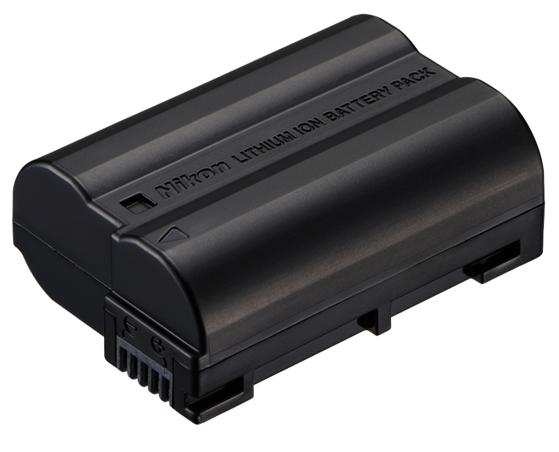 Since a few days ago, Nikon started recalling some of their EN-EL15 rechargeable Li-ion batteries. These batteries are used for a few Nikon DSLR cameras and the Nikon 1 system. According to the company, these batteries which are currently being recalled "may contain a sub-standard component" which causes the battery to overheat.
A rare but worst case scenario would end in a deformed exterior casing as a result of melting in high temperatures. Nikon affirms they have received no reports of this problem from the market and that the "potential defect" was something they themselves discovered in the manufacturing process. To ensure the safety of their customers, they launched a recall of affected EN-EL15 batteries.
Nikon DSLR cameras that are possibly affected by this sub-standard manufacturing include Nikon D800, D800E, and D7000. The Nikon 1 V1 advanced camera with interchangeable less could also be affected. Only units purchased on or after February 29, 2012 possibly have these defective batteries. Otherwise, if you've forgotten the date you purchased your gear or EN-EL15 batteries, the next best thing to do is check your batteries.
To check if you have an EN-EL15 battery that needs to be recalled, first locate its lot number. The lot number is an alphanumeric character combination printed on the name plate at the bottom of a battery. If the ninth digit is "F" or "E" that means you have an EN-EL15 battery that needs to be recalled. If you happen to own defective EN-EL15 batteries, contact the nearest Nikon service center near you for more details. Nikon will replace each defective battery with a working and non-defective one.
"Nikon sincerely [apologizes]for any inconvenience caused. Nikon will continue to take all possible measures to prevent future recalls," reads their blog post.
Remember, only original EN-EL15 batteries under the affected production lot will be replaced. And while there has been no reported case of overheating as of yet, it's better to have your EL-EN15 batteries replaced than risk melting the external chassis of your camera.
via MyNikonLife