Upgrading your DSLR camera must have crossed your mind when Nikon and Canon consecutively announced D800 and EOS 5D Mark III. Categorized as midrange DSLRs, these two are viable options for amateurs who want to develop their skills further as well as professional shutterbugs looking for cheaper options. Nikon D800 and Canon EOS 5D Mark III are unmistakably high-performance DSLRs but a closer look at their internal hardware and features give answers to everyone's question – which should I buy?
Design
Mark III and D800 have robust magnesium alloy bodies suitable for travel photography. Between the two however, Mark III is easier to carry around with its smaller and lighter build. Exposure to extreme conditions shouldn't worry you at all with either since they have weather-sealed chassis to protect internal hardware Additionally, an improved ergonomic design is also noticeable on both if we compare them to old models – some depth was added to their handgrips for a more secure grip. In terms of comfort however, the handgrip of Nikon D800 does a better job with its indented pocket and recessing tip. This design lets you keep your fingers in place while shooting.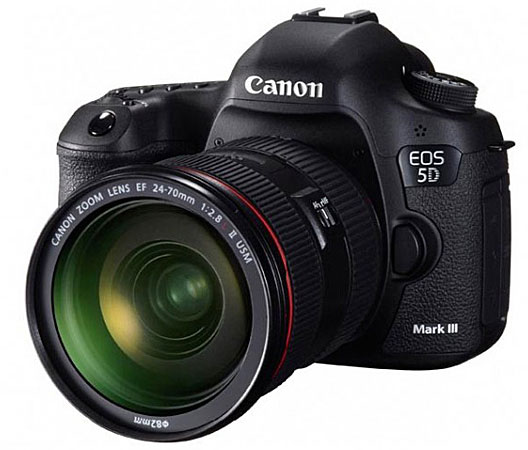 Canon implemented several design changes on Mark III to address complaints of previous users. For example, the singe power/lock button were separated in this new model to prevent accidentally locking features when camera is in use. Nikon may not have made as much changes but this is because button placement was already good with D700, the predecessor of D800. Nikon did redesign buttons for easier operability. While we appreciate the new video button on D800 which allows us to take videos in a split-second, it's too small and often causes accidental pressing of the exposure compensation button.
EOS 5D Mark III and Nikon D800 have 3.2-inch LCD TFT screens at their back sides for Live View photo composition and simple snapshot viewing. The one on Mark III offers a better display at 1,020k-dot pixel resolution although D800 follows closely at 920k-dot pixels. But this is not to say there's nothing spiteful about the LCD on Mark III which, by the way has a magnifying feature that's difficult to maneuver.
Specs and features
Canon EOS 5D Mark III and Nikon D800 may have the same 36 x 24 mm CMOS sensors, 30 to 1/8000 sec shutter speeds, and 1.0 crop factor but the striking difference in sensor resolution and ISO range are worth noting in this section. Starting with sensor resolution, Mark III falls short at 22.3-megapixels – a mere 1.2-megapixel improvement from EOS 5D Mark II released in 2009. In contrast, D800 has 36.3-megapixels. As a photographer, you do know that a sensor's sensitivity to light is more important than pixels and that is where Mark III wins us over. With ISO 100 to 25,600 (expandable 50 to 102,400), it offers better light sensitivity than D800 with ISO 100 to 6,400 (expandable 50 to 25,600). This means that EOS 5D Mark III performs better at low-light environments but with enough lighting, D800 beats it on the spot.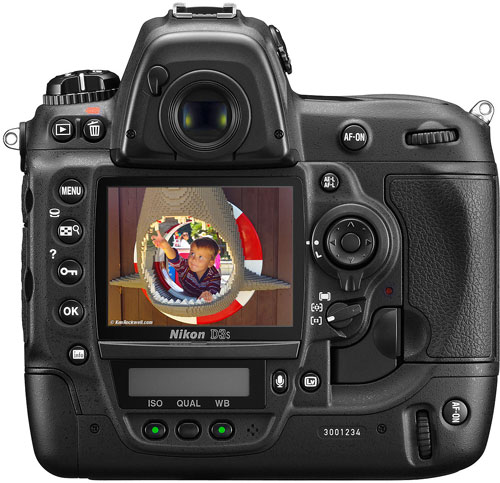 Both cameras are capable of capturing 1080p full HD videos at 24, 26, and 30fps but the limited ISO range of D800 allowing EOS 5D Mark III to shine as the better camera for taking videos in the dark. At burst mode, Mark III maintains its spot as the better option – able to capture 6 frames per second. D800 is limited to 4fps during continuous shooting.
Camera performance under Live View is better with Nikon D800 regardless of lighting. Its camera focuses at a faster rate and shooting has less lag compared to Mark III when on Live View. EOS 5D Mark III often struggles to lock the focus, making it difficult to take pictures in hard-to-reach places. Plus, the comprehensive user interface of EOS 5D Mark III is more overwhelming than helping – making us run towards D800 for and its user-friendly experience.
Verdict
Others may argue there is no comparison between Canon EOS 5D Mark III and Nikon D800 – that both cameras are not in the same league. But their similarities in specs and pricing – EOS 5D Mark III for $4,698 and D800 for $4,448 – tell us otherwise. Canon's midrange champion produces better quality photos and videos in dim environments. Sadly, it has sub-par user experience which, although highly functional, makes it difficult to use. Unless you are used to the EOS line of cameras or willing to compensate ease of use for great output despite lack of lighting, we won't recommend it over Nikon D800. Canon EOS 5D Mark III is a "strictly pro" camera for experienced photographers.
Nikon D800, on the other hand, caters to photographers of varied levels. It may have its setbacks but most photographers are willing to trade that for its superior Live View camera performance and easy-to-operate architecture, not to mention a cheaper price. It should outperform Mark III at every angle when used in the bright outdoors.