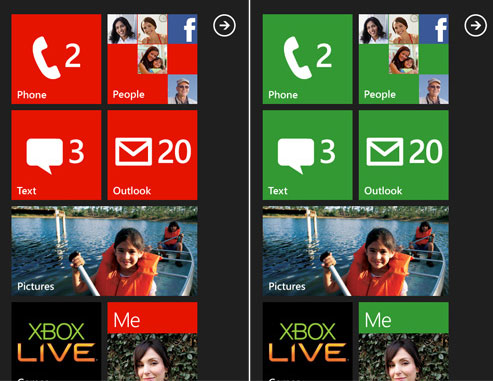 Samsung used to be a top Windows Phone manufacturer along with HTC but Nokia took over with their Lumia phones just months after their release. But if there's one thing we know about Samsung, it's that they don't give up without one hell of a fight. Maybe that's why the Korean company is releasing three more Windows Phones this year. We don't know what most of them will be called but one managed to snag a "Mandel" moniker.
Samsung Mandel is said to run on Windows Phone Tango and will have 4G LTE. If the rumor proves to be true, it will be the first 4G Windows Phone released by Samsung. Hopefully, it gets the same tethering function as Nokia Lumia 900. While the thought of Tango doesn't excite us one bit, thankfully, the other two Windows Phones coming with Mandel will run Apollo instead. Apollo is an upcoming mobile OS by Microsoft and update to Windows Phone 7.
According to Microsoft, Windows Phone 8 won't be ready until Q4, giving us reason to believe that Samsung isn't releasing two of their new Windows Phones until then. Given Samsung's uniform design concept, their new Windows Phones will probably have the same form factor as their Galaxy line. Take Focus S for example – it closely resembles Galaxy S2 except that it runs Windows Phone.
The timing of their release is questionable though. Apple is slated to announce iPhone 5 on the same quarter. With Samsung releasing Galaxy S3 this year as well, even a flagship Windows Phone from their side of the field won't stand a chance against it. Nokia is also tough to beat now that the Finnish company is the leading Windows Phone maker. Not only do they come up with affordable and high-end Windows Phones like Lumia 610 and 900, Nokia also makes the hippest-looking smartphones in the market with their trendy back covers and overall stylish designs.