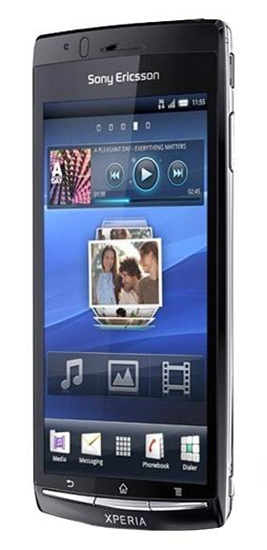 Sony gets its slice of rumors today. Photos of budget phone ST21i – also known as Tapioca – were leaked online by Greek website Techblog. Some of its specs were also outlined. More rumors about the oddly-named Sony Hayabusa also came up today. The high-end model first smartphone first appeared in Sony's release list and is slated for a July release.
We now know more about ST21i after photos and specs of it appeared online via Techblog. Device specifications like a 3.2-inch HVGA display, single-core 800MHz CPU, 512MB RAM, and 3MP camera give away its low-end status. Form factor isn't something to be raved about too. Even though it takes some cues from Sony Xperia Sola, the curved corners and tapering edges make it look cheap. Surprisingly enough, this device is shipping with Android 4.0.3 Ice Cream Sandwich. Things like its price and date of availability were not provided but based on the roadmap, it's hitting stores this July for €150.
In addition to Xperia ST21i, specs of Sony Hayabusa also made their way online via BriefMobile. According to their sources, the smartphone goes by the model number "LT29i" and that it will be Sony's next flagship phone. Specs include a 4.55-inch screen with 720p resolution, 13-megapixel camera with HDR video, and dual-core Snapdragon S4 processor with improved GPU. With a 2200mAh battery, Sony Xperia Hayabusa should last a whole day without recharging but it is incredibly thin with its 7mm thickness. Like Tapioca, Hayabusa expected to become available this July but with a price tag of £493 or $650.
via Techblog and BriefMobile