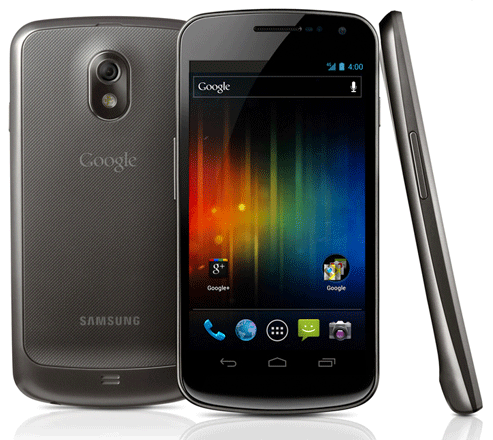 Sprint recently confirmed the launching of Samsung Galaxy Nexus on their turf shortly after the eco-friendly LG Viper 4G. The phone will be on retail this Sunday but if you want to get it two days ahead of everyone, you should pre-order it now at Sprint's official website. That's right, Galaxy Nexus is currently available as a pre-order at Sprint and will ship on Friday, April 20. It will be available for retail in stores like RadioShack and Best Buy the same day that Viper 4G will be sold and that's on April 22.
Galaxy Nexus will cost you an extra $100 compared to the $99 Viper. It's selling for $199.99 under a two-year agreement and for $79.99 a month, you can get unlimited data, text, and calls. Samsung Galaxy Nexus was announced and released late 2011. The third-generation Nexus phone, like its predecessors, packs plenty of power, functionality, and a complete Google experience under the hood. If you want to be refreshed by its specs – since Sprint's website only offers an overview along with a big "preorder now" button – just read on. On a different note, you ought to know that Sprint's version of Galaxy Nexus is better than the one offered by Verizon. Sprint is also throwing in an instant $10 credit and extra $40 credit on your account within three week of activation, just to make the deal a little bit sweeter than Verizon's offer.
Samsung Galaxy Nexus has a monstrous 4.65-inch screen with 1280 x 720 HD resolution and Super AMOLED display. It is powered by a 1.2GHz dual-core TI OMAP processor and runs Android 4.0 Ice Cream Sandwich in its pure form. It has a 5-megapixel camera and flash with single-motion panoramic mode, zero shutter lag, and 1080p HD video recording. There's also a 1.3MP front shooter for video conferences, WiFi a/b/g/n, WiFi tethering for mobile hotspot, GPS, Stereo Bluetooth 3.0, and a 3.5mm headset jack. Other specs include a 1850mAh Lithium-ion battery, 1GB RAM, and 32GB internal memory.
Unlike the Verizon Galaxy Nexus, Sprint's version has Google Wallet pre-installed. With Verizon's version you have to go through workarounds just to install it and make it work. Sprint's Galaxy Nexus still has an LTE radio for 4G connectivity except, the carrier doesn't have 4G yet. Sprint is set to roll out LTE this year though starting with Atlanta, Baltimore, Dallas, Houston, Kansas City, and San Antonio.