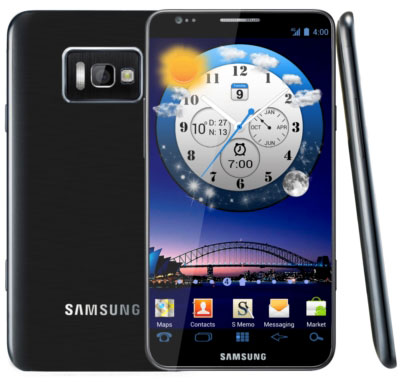 Samsung Unpacked 2012 is one of this year's most anticipated events. The next Galaxy phone is going to be launched in the event along with a dual-core tablet. But not everyone is lucky enough to travel all the way to London and watch it live. With only your best interest in mind, Samsung launched an Android app available for download at Google Play – Samsung Mobile Unpacked 2012. The application is useful for those who intend stay in their homes and watch its unveiling online, as well as press members who were invited to the event.
Invited to Samsung Unpacked 2012? The app has an Event Schedule which details the location and time the event will start – that's May 3, 19:00GMT, at Earls Court Exhibition Center, Warwick Road, London, UK. Of course, you already know these but to those who weren't invited, these details bring inexplicable excitement. If by any chance you need directions, the Event Location section of the app could help you out with that. It offers a sketched map of the event venue, a GPS-activated map of London, and directions for using public transportation so you could reach the area.
For everyone else who wasn't invited to Samsung Unpacked 2012, there's a Teaser, Unpacked Live, Press Release, and New Product. Only the Teaser works at this point and it links to a 14-second YouTube video. At the end of it, you are encouraged to visit www.tgeltaayehxnx.com. If you check out the website, you'll asked to fill in the correct URL which is "thenextgalaxy" Next thing you know, you're already subscribing for updates on Samsung Galaxy S3. Now back to the app. Unpacked Live, Press Release, and New Product aren't working yet. If you select them, you will be asked to update the app on May 3 via Google Play so they'd be viewable. On the upper right corner there is a live countdown which includes the number of days, hours, and minutes before the event.
The newly-launched app by Samsung Mobile is a cool way of staying updated without having to scour online for the latest news on Samsung Galaxy S3. The best they can offer is live blogging anyway and there'd be no better source for updates than Samsung itself. Samsung Unpacked 2012 is a free download at Google Play and takes up 15MB more or less.