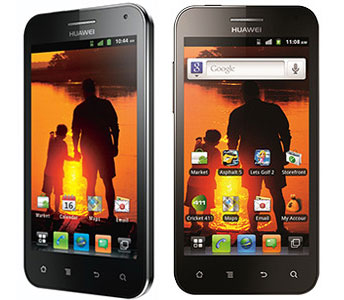 Huawei Mercury – also known as Honor in other markets – is a midrange handset with a surprisingly stunning design. While it does have average specs, they were decent enough for Cricket to rank it as a premier device in their line-up. The national US carrier even calls it "the best Cricket smartphone to date." The phone was given its due rebirth today. Those who currently own and those who plan to buy Huawei Mercury from Cricket now have the privilege to subscribe to Muve Music.
Muve Music is a carrier-exclusive service offered by Cricket. Subscribers have access to unlimited downloading of ringtones, ringback tones, and music. Unlimited messaging, calling, and 1GB of mobile data is also part of the plan. Muve Music is offered for $65 a month if you want to avail these service. Unlike plans offered by most carriers, it doesn't have come with a contract or those pesky asterisks. Customers can freely subscribe and unsubscribe to the service on a monthly interval, depending on their budget.
Starting today, Cricket customers who own a Huawei Mercury have the option to subscribe to Muve Music plan. The $65 monthly fee may be too much but is a bargain for a no-contract deal and unlimited access to music, messages, calls, ringtones, and ringback tones. You always have the option to unsubscribe – subscription to Muve Music all rests in your hands, not a contract.
In recap of its specs, Huawei Mercury has a 4-inch screen with 854 x 480 TFT LCD display, an 8-megapixel rear camera, a VGA-quality front camera, and a single-core 1.4GHz processor. It runs on Android 2.3 Gingerbread, has a microSD slot expandable to 64GB, 512MB RAM, and a 2GB internal memory. The 1900mAh battery inside Mercury allows it to last longer than most Android smartphones of the same caliber. Wi-Fi, 3G, and tethering are all supported by this Huawei smartphone.