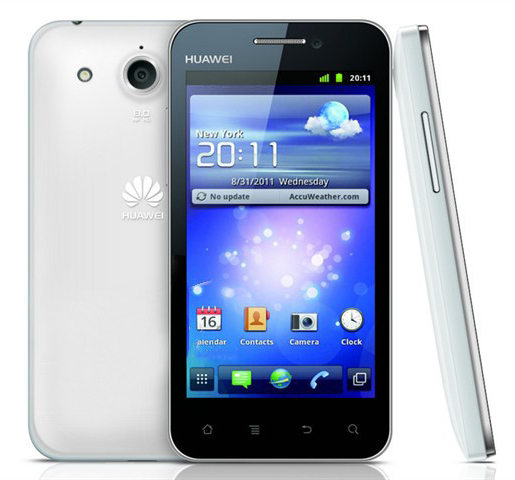 When it comes to the smartphone market, Huawei isn't the first company you think of if you want an affordable smartphone that is also high quality and relatively powerful. Their bread and butter up until recently were cheap smartphones that everyone can afford, but which weren't really up to snuff with the current or even previous generation of smartphones when it came to performance.
Lately, Huawei has been changing things. The AT&T Impulse 4G was the first phone that was affordable (very affordable, actually), yet still had decent specs, including a nice display and a pretty fast 1 GHz processor with 512 MB of RAM. But its built quality leaves to be desired, even though it's not going to fall apart at the first drop.
Now we're getting a new smartphone from Huawei, and this time it looks like they got all three points right – the Huawei Honor (U8860) is a nice looking, affordable smartphone with a decent performance and battery life and a well-built housing, to boot. If that won't make it a success with people on a budget, I don't know what will.
Despite being made mostly out of plastic, the Honor feels very well built – it's no worse than Samsung's Galaxy S, for example, and that is simply great for a budget phone. The device is pretty thin, too, at 10.8mm and it would easily fit in any pocket, especially since its 4 inch display is in a 16:9 format, which means it's longer and less wide than the usual 800×480 display. It's the same format that Motorola used on the Droid and Droid 2, and the resolution is also 854×480 pixels, making it great for viewing full Web pages on the go, watching videos and playing games.
The performance of the new smartphone should be pretty decent, as well – the second generation Qualcomm Snapdragon is no dual core, but at 1.4 GHz it almost doesn't need to be – with 512 MB of RAM and the Adreno 205 graphics adapter, it is plenty fast in any apps that you might want to run on it, the Web pages render fast, HD videos play back without problems, and games run just as smoothly as on a Tegra 2 – what more could you ask for?
There are 4 GB of internal storage space, although if other smartphones are anything to judge by, only about 1-2 GB will be available to the user. The micro SD card slot will have to suffice for extending the storage space (up to 32 GB – more than enough for the next few years). The camera on the back, which you can tell is good from its size, is actually great – it has an 8 megapixels sensor and supports HDR (like a certain other phone from HTC), plus of course HD video recording, so you'll be able to take great photos and video. There's also a 2 megapixels unit on the front for video calls (also very noticeable next to the speaker grill).
Other features include the usual micro USB port, Wifi and Bluetooth adapters, GPS, a bunch of sensors, 4G support (up to 21 Mbps download and 5.76 Mbps upload) and a big 1930 mAh battery that should easily last through a full day of work.
The phone will be shipping with Android 2.3.6 out of the box, and while I'd like to say that there's an Ice Cream Sandwich update coming up, I can't since the company hasn't said anything about that. I wouldn't put too much faith in that happening, but even with Gingerbread, the phone is plenty good.
The Huawei Honor is intended to be sold without a contract, unlocked, and it will cost somewhere around $350 – not a bad price for the features, especially if you need a prepaid phone.