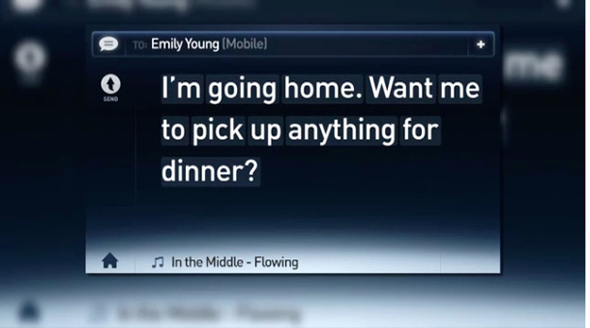 Who doesn't love Siri? Weeks ago it told us that Nokia Lumia 900 is the best smartphone ever; and this isn't the first time it part-timed as a stand-up comedian. But what we truly love about Siri is how it gets us through those lazy days when we don't feel like man-handling our iPhones. What if I tell you that the same hands-free personal assistance technology is coming to your car's dashboard?
Nuance, the company that brought us Siri, said they are porting a similar voice command control system to vehicles. Called Dragon Drive it is to be installed in cars so drivers can ask for directions, check for traffic, send text messages, play music, and perform a variety of tasks hands-free. It won't need specific commands or further explanation of what you want to get done. All it takes is a few commands. It will listen to your natural speech and intelligibly figure out what you want. In order to activate it, simply press a button on the steering wheel and talk like you normally would with Siri.
Every person has a unique tone of voice but Dragon Drive is smart enough to learn it. Background noise such as your car stereo, honk of the horn, or a crying baby on the backseat won't disrupt voice recognition in any way. One major difference it has over Siri is its onboard software. That way, it won't rely on the internet so much for its services. In case you're wondering – yes, it can connect to the internet. But this is only possible via mobile data. You can use your phone's SIM or give your car a special one. The same SIM can be used for sending text messages too. The best part is, you get to do all of these hands-free with the goal of keeping you safe.
Dragon Drive is coming to a Ford, BMW, Daimler, and General Motors car near you this summer.