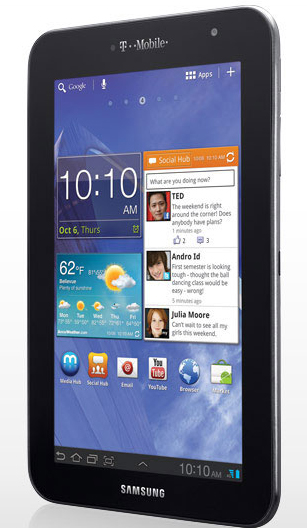 The prepaid-only data plans offered by T-Mobile are contract-free. That means you can enjoy the network's data services without having to worry about surcharges for exceeding limits. T-Mobile's prepaid data plans are effective beginning May 20. These No Annual Contract data passes enable a variety of devices including tablets, laptop sticks, and mobile hotspots to connect T-Mobile's high-speed 4G networks.
The plans range from $15 to $50 and could be good for a week or a month before they expire, depending on the plan. In total, T-Mobile is offering four prepaid data plans for their customers as follows:
• 300MB data with 1-week pass – $15
• 1.5GB data with 1-month pass – $25
• 3.5GB data with 1-month pass – $35
• 5GB data with 1-month pass – $50
Whether you consume all, just some, or none of the data you're allowed, you'll be charged the same amount as agreed. T-Mobile has a wide range of 4G devices including Samsung Galaxy Tab 7" Plus, Galaxy Tab 10.1", Springboard with Google, Sonic 4G Mobile Hotspot, and 4G Mobile Hotspot. Sadly, none of them are smartphones. Once the carrier launches one, they can benefit largely from these No Annual Contract data passes.