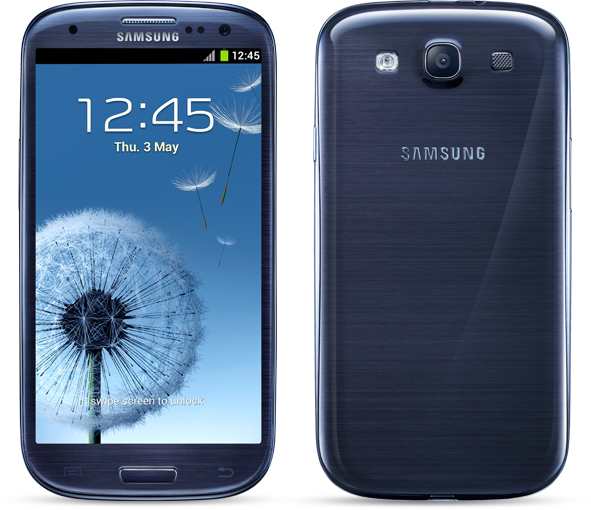 You can now root your SGS3 using CF-Root. It's no one-click rooting process but if you're a beginner, you shouldn't have a problem doing it. Before you proceed, let me remind you this only works on Samsung Galaxy S3s with GT-i9300 as their model number. You can check by going to Settings > About Device > Model Number. Your phone must only have "GT-i9300" – no suffixes.
Prerequisites
• Samsung Galaxy S3 GT-i9300
• Download ODIN v1.85 and unzip the file
• At least 60 percent battery life on your phone
• SGS3 USB drivers
• USB cable for connecting the phone
Installation guide
1. Download CF-Root-SGS3-v6.1.zip and unzip the file. You should see a .tar file titled "CF-Root-SGS3-v6.1". If you see separate recovery.img and cache.img files, it means you extracted twice. Repeat Step 1 but remember to extract once.
2. Connect your SGS3 to the computer with a USB cable.
3. On your computer, run ODIN.exe from the prerequisites.
4. Tap the PDA button and select the .tar file you extracted from Step 1.
5. Back on your phone, go to Download Mode by pressing and holding Home + Volume down + Power button. When prompted, press the listed button or run "adb reboot download".
6. After step 5 is complete, disconnect your phone from the computer and reconnect it once again. On ODIN, the square on the upper left should turn yellow and the dialog box must say "Added". Make sure that the Repartition box is unchecked.
7. While on ODIN, click "Start" and wait for the process to finish. Once it's done, your SGS3 will reboot and have root access! 🙂
8. To check for root access, search for SuperSU and CWM on the apps list. When you see them, you have a fully rooted SGS3.
After a successful rooting process, you will notice a yellow triangle with an exclamation point appearing during boot image. This is yet another sign you have a rooted phone. To get rid of it, simply download Triangle Away from the Google Play Store and do as you are exactly told. Triangle Away is a paid app on Google Play but Chainfire offers it as a free download on this XDA thread.